Indie Horror Game Showcase-December 12th-19th
Welcome to RelyOnHorror's Indie Horror Game Showcase, where we will be taking a look a various projects from smaller developers that you should definitely keep an eye out for. We get wind of tons of indie horror games that have recently released or gone under the radar for a few weeks to months. This periodical series will put a spotlight on some interesting looking indie horror titles that we've come across or have been sent via email or Steam Curators Connect.
To start us off …
House of Evil
Developed entirely by a single person, House of Evil demonstrates visually interesting environmental design and atmosphere. The synopsis reads…
"House of Evil – atmospheric survival horror with a first-person view, in which you can test your nerves for strength. The events take place in the mansion that exists in reality. The main character is an ordinary philistine, his wife is an exorcist, after an unusual telephone conversation, the protagonist can not call to the spouse, and decides to go in search of her, fate takes him to an old mansion where unimaginable things begin to happen. Four horsemen of the apocalypse moved into the owners of this mansion, if the riders get out on freedom – come the end of the world. The last hope of humanity is our main hero. You will have to solve interesting puzzles, mix herbs, create different potions, consecrate water, study spells in Latin, and use it all against evil spirits, demons and other evil spirits."
Steam Page: Link
Release Date: December 20th
Outbreak: The New Nightmare
Outbreak: The New Nightmare is a new co-op survival horror game that is heavily inspired by PS1-PS2 era survival horror games like Resident Evil, featuring an RPG progression system, cinematic camera angles, and various game modes. If you've been waiting for Capcom to do something with the Resident Evil: Outbreak games, this might tide you over.
"Enter an unforgiving survival horror experience as you fight for your life against oppressive odds. The horrors of Arzt Memorial Hospital were just the beginning of the outbreak. As the infection spread across the city, local law enforcement fell quickly. You now find yourself trapped in a hellscape with only a few remaining survivors. Scavenge the environment for supplies, face off against the undead and do anything it takes to survive. You have only one life. Make it count!"
Official Steam Page: Link
The game is currently in Steam Early Access.
White Noise 2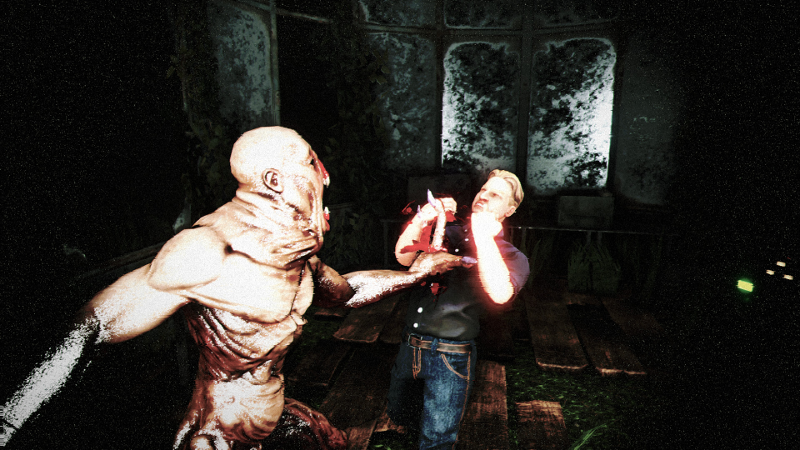 White Noise 2 is an asymmetrical multiplayer horror game. Players will take control over a team of investigators, whose only line of defense is a flashlight. Alternatively, the player will take control of one of the various lurking creatures and hunt down the human players before they can find all the tapes scattered across the map. The game is continuing to receive updates including even Christmas skins for all of the monsters.
"Be a part of the investigator team, or take control of the creature and devour them! White Noise 2 offers a 4vs1 asymmetric horror experience that won't leave anyone unmoved."
Official Steam Page: Link
The game is currently available to purchase.
Awe of Despair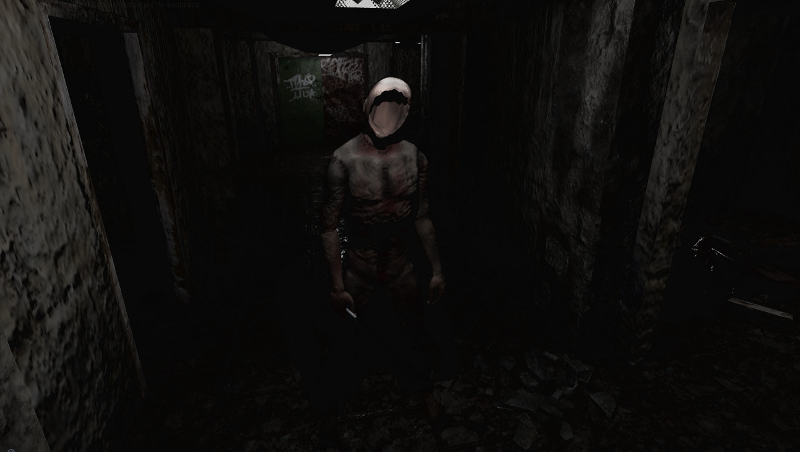 And to wrap things up, we have Awe of Despair, an intense first person survival horror.
"Awe of Despair is a survival horror game which puts you in the shoes of a man who decides to ignore the stigma of the number 13. The goal of this game is to provide the player with a deeply immersive horror experience. You wake up in an apartment and quickly realize find strange things occurring. You will run into disturbing creatures, discover weapons, and solve puzzles as you battle your way out of this parallel world. Awe of Despair is a first-person survival horror shooter that offers a hardcore and immersive experience. There is no crosshair and minimal HUD. This game is not suitable for children or those who are easily disturbed."
You can watch CJ give it a try here.
Official Steam Page: Link
The game is currently available to purchase, alongside a playable demo.