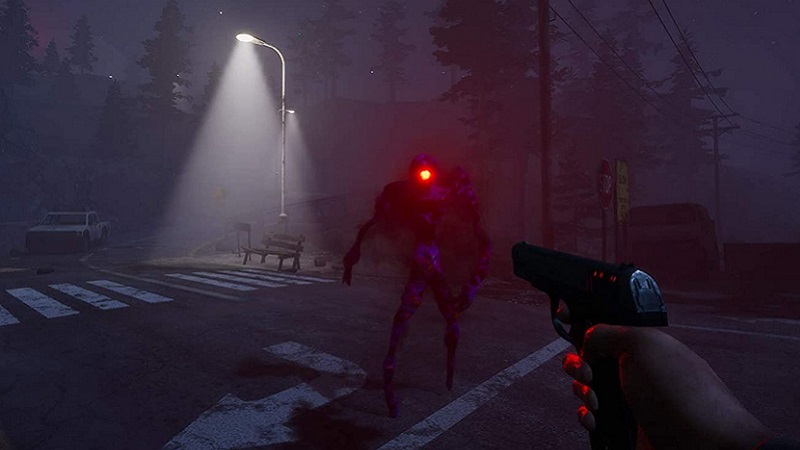 We Create Stuff's mystery psychological puzzle horror In Sound Mind came out less than six months ago, yet it is already shaping up to be the latest free title available on Epic Games Store. Anyone interested in snagging a copy can do so from March 17 to March 24. While it boasts a Steam page player score of "overwhelmingly positive," you can read our review of it here for a more in-depth look at the game mechanics and storyline.
For those who have yet to play it, the story is thus:
As you awake in the corridors of an inexplicable building, you find the environment takes on a life of its own and leads you to discover a series of victims, all exposed to the same experimental chemical. In your search for answers, bizarre visions emerge and introduce a host of imposing horrors…and a cat named Tonia.

A new survival horror experience from the creators of the legendary Nightmare House 2. We Create Stuff, the team behind one of highest-rated mods of all time returns with an unexpected spin on the horror genre.
Experience a series of haunting memories. Journey through a progression of unsettling stories, each with unique puzzles, mechanics, weapons, and boss fights.
Overcome a cast of terrors. Confront those who stalk you in a series of daunting boss fights and learn how to defeat them by solving mind-bending puzzles.
An eerie soundtrack by The Living Tombstone. The internet icon lends his distinct sound to this next generation psychological thriller, with a distinctive song for each story.
Unexpect the expected. Explore an imaginative and disorienting narrative, featuring sentient mannequins, a feline companion, and much more. And yes, you can pet the cat.
As mentioned above, this game comes courtesy of the same team that brought us the Half-Life 2 horror mod Nightmare House 2 way back in 2007. In Sound Mind is described as an "imaginative" psychological horror game with unique bosses.
For anyone interested in checking it out for free, you have one week starting from March 17 to download it. To whet your whistle, hit play on the In Sound Mind story teaser below.