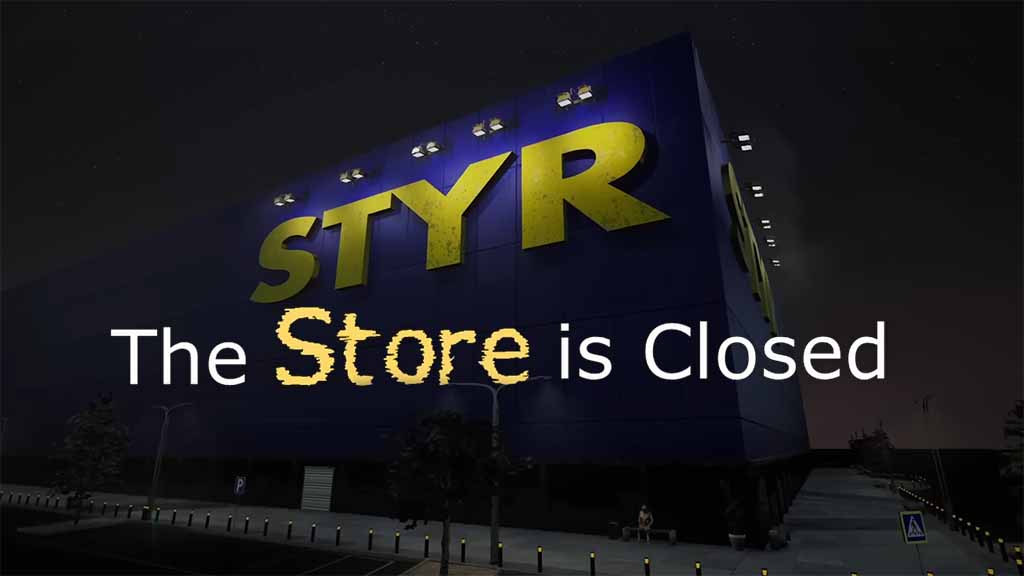 The Store Is Closed is an independent one-man production by developer Jacob "Ziggy" Shaw that lets you explore a cursed furniture store based on SCP3008.
Things have taken a dire turn, with Ikea, the furniture store giant that – by Ziggy's admission – was the inspiration for his game, reportedly threatening legal action over the infringement and unauthorized use of their brand and its products.
Shaw has shared the letter he received from Ikea's representatives with PC Games, who published it in their article on the matter.
This is a short excerpt:
Our client has learned that you are developing a video game, The Store is Closed, which uses, without our client's authorization, indicia associated with the famous Ikea stores
It will be interesting how far a potential lawsuit holds up in court based on vague descriptions of items and what a furniture store looks like. However, Shaw has revealed his current workaround to PC Gamer, which consists of "basically just ripping out anything blue or yellow and adding some garish red everywhere […] Removing all the Scandinavian furniture, changing all the posters […]".
You can also see some test screenshots of what a new design with a red color scheme may look like in PC Gamer's article. Reportedly, Shaw is now also worried that another company that also uses a red color scheme may be next to pursue legal action.
We're hoping Ziggy can get his legal troubles sorted, and The Store Is Closed can eventually make it onto our devices, so we can all go for a shopping spree of a different kind.
The Store Is Closed does not yet have an official release date, but it can already be wishlisted on Steam.