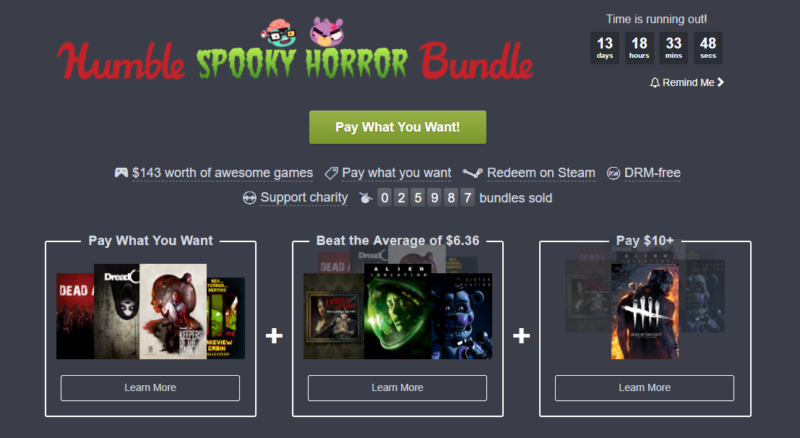 Despite many of us still experiencing a hot and humid Summer, Humble Bundle has dropped a new horror-themed bundle a month ahead of Fall just because. No room for complaining here, though, as the bundle includes some solid must-own games in the genre, including the incredible Alien: Isolation, the DreadOut series and Layers of Fear plus its DLC. Hot damn.
In the pay what you want category, those who purchase the bundle will get Dead Age, DreadOut, DreadOut: Keepers of The Dark, and Lakeview Cabin Collection. If you beat the average (currently $6.36) , you'll also get Alien: Isolation, Layers of Fear: Masterpiece Edition, and Five Nights at Freddy's: Sister Location. If you pay $10 you'll receive Dead By Daylight as well.
[Source]
Disclosure: I'm currently doing PR for Humble's publishing division for my day job. While it's completely unrelated to their bundle offerings, I figured I'd be transparent anyway.