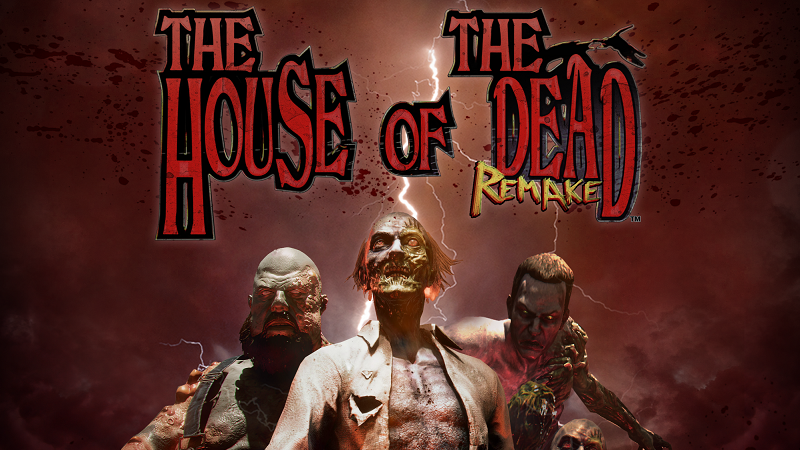 After officially announcing the game and releasing its first trailer almost a year ago, Forever Entertainment has finally showered us with some new details for the upcoming House of the Dead remake, in the form of a new trailer, new game details, and a release date. This remake of the classic 1996 arcade rail shooter that captured our horror hearts all those years ago is built from the ground up as a new game, featuring all the characters, enemies, and locations from the original with a fresh coat of paint.
Besides the graphics and the controls being updated, they've now shared that the remake will also feature multiple endings, a photo mode, achievements, unlockable weapons, a new horde mode, and a gallery mode. On top of all this great news, we also found out the game will be releasing just four weeks from now, on April 7th, with pre-orders starting March 31st.
Even with all this great info, we're still left with a few more questions that haven't been answered yet, since this announcement only confirmed the release date for the Nintendo Switch platform, and excluded the release date for all the other platforms it was announced for (PC, Xbox, PS4/5, Stadia) meaning it will likely be a short timed-exclusive for the Switch before landing on the other platforms. The press release also announced that the game will cost €24.99 in Euros, so it will likely be around $30 USD, but we haven't gotten a full confirmation on this yet.
We also just received confirmation that the Switch version will feature gyro aiming, putting a lot of our fears to rest as far as the control methods are concerned. We'll still have to wait to use our actual light guns when the game releases on PC a little later, but at least the gyro aiming is a nice concession until we can have a more authentic light gun experience with the game.
You can view the new trailer below and get yourself ready for the upcoming release. Stay tuned for more details as well as a full review once it launches in a few weeks, as we celebrate finally getting a new release from the House of the Dead series for the first time since 2013!