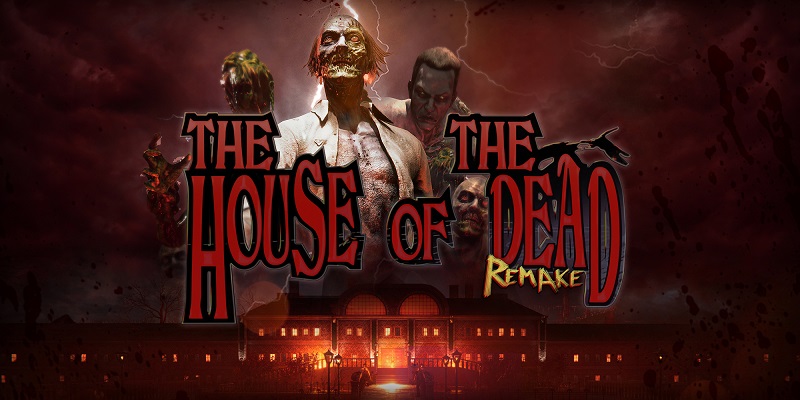 After first being announced back in 2019, we finally have some official confirmation that the remake of the original The House of the Dead is still in production, as it was confirmed by Forever Entertainment during Nintendo's games showcase today.
The House of the Dead: Remake will release sometime this year, and unfortunately, very few other details surrounding the release besides a teaser trailer (which can be found below) were given.
While the game was announced at a Nintendo showcase and is being marketed as a Nintendo Switch game, it's inevitable that the game will release on other platforms at some point, given Sega's history of ports and remakes. Further supporting this information, as long as everything goes according to original plans, an internal document from Forever Entertainment shows that there are plans to release HOTD Remake on Xbox One/Series, PS4, PS5, and all PC platforms, we just need to stay tuned for official announcements.
It's also unclear whether the game will utilize the Switch's touch screen for better controls or maybe even something like mouse controls on a possible Steam version, the PS Move on PlayStation, or the PDP Mars light gun system for modern consoles (which even got its own HOTD clone, Voyage of the Dead). Maybe they'll even add some VR support down the road as well, we'll just have to wait and see for this info.
The original announcement from 2019 also mentioned that Forever Entertainment is working on a remake of House of the Dead 2, but nothing about the HOTD2 Remake was mentioned in today's reveal, so it's clear they will be two separate releases and not a collection of both. There was a fan remake for HOTD2 shown off back in 2019, but the project still has not been completed or released yet.
As I mentioned in my Generations article last year, the first HOTD holds its place in console horror gaming history and the series continues to be active today, even if we haven't seen any love for the IP in the console space since 2012's PS3 release of House of the Dead 4 (which you only have a few months to grab on PSN before it's gone forever.)
You can check out the official trailer below. We'll keep you posted when more details arise regarding which platforms The House of the Dead: Remake will be on and any other technical or release details!