Hotline Miami Collection Now Available on Switch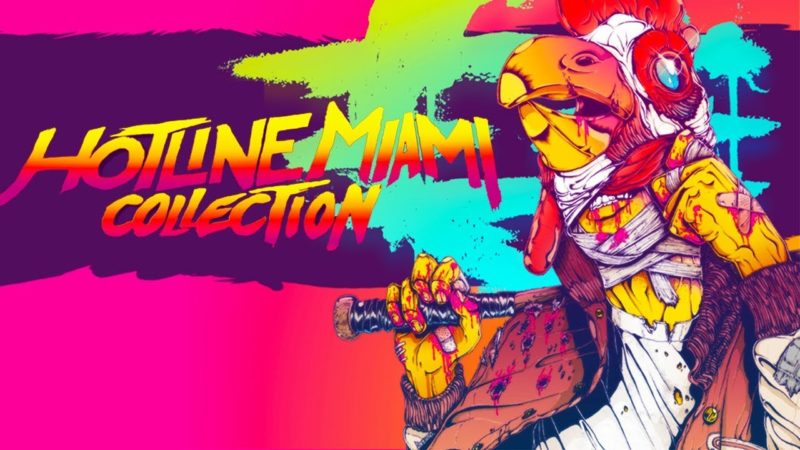 Get ready Switch owners, because you're about to enter one of the best games of this generation (at least in my opinion). As a series, it delivers an experience that really can't be found anywhere else (except for maybe RockStar's MANHUNT series, and even then it's way weirder than those), and it's so exciting to hear it's being brought back again. Hotline Miami made a splash right at the beginning of this generation, originally releasing for PC and eventually infecting everything under the sun. The Switch, of course, was a bit late to the game, releasing years after the game itself did, but that's not stopping it from jumping to Nintendo's hybrid console.
*ring ring*

Hotline Miami Collection is available today on #NintendoSwitch.

*click* pic.twitter.com/HGE44R0Oey

— Devolver Digital (@devolverdigital) August 19, 2019
Hotline Miami offers a delicious mix of delirious David Lynch-ian madness and addictive in and out rapid-fire game design that will be sure to get you hooked like a prescription drug cocktail. Stumble through a hazy neon world covered in piss and vomit and stench of booze, instructed by a mysterious voice on the other end of a phone line. At the end of your journey — a seedy underbelly of organized crime and seductive 80s glitz. What do you do with this world of guns and money? Blow the ever-loving shit out of it, of course. Insanity and high octane "just one more try" gameplay will deliver you something that you just won't be able to put down. You can read our original review here.
Hotline Miami 2: Wrong Number is wonderfully more of the same, but turned up to 11. With the addition of more complicated combat and co-op killing, a whole new world of violence and gleeful (but righteous…?) killing opens up for you and a friend. Admittedly I wasn't a fan of how this game attempted to actually answer some of the questions that the original game left open to a sort of drugged-out interpretation of what was and wasn't true. That doesn't take away from anything, of course, just wish that we could've been left to our madness a little more. You can read our original review here.
Also, check out this amazing live-action short for Hotline Miami 2. It's the bee's knees.