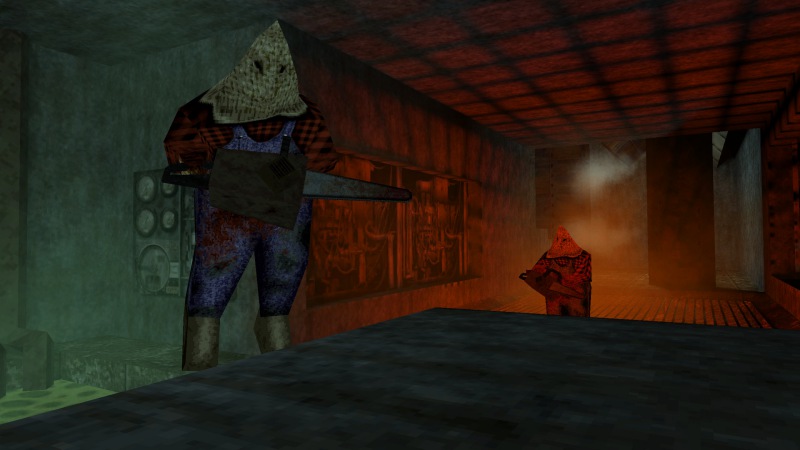 With E3 2018 in the books, you may be left wondering "what can I play soon?" Sure, all those games looked excellent, but I don't want to wait until 2019 to get in on the goodness. Nintendo Switch owners who may have been slightly dismayed by Nintendo's E3 offerings won't have to fret for long, as Publisher New Blood Interactive will be bringing several of their titles to the handheld, including the retro-FPS inspired DUSK.
For the uninitiated, DUSK is a horror-themed FPS that takes influence from 90's action horror classics like DOOM, Blood, and Quake. The fast-paced gameplay, short manageable levels, and low-poly aesthetic guarantee a perfect fit for Nintendo's handheld powerhouse. DUSK has been available for some time now on Steam, but I'm honestly more excited to have it on the go, any time I want. Aside from an excellent port of DOOM and an upcoming port of Wolfenstein II, the Switch is severely lacking in quality first person titles, and DUSK is more than worthy to stand alongside those titans.
The announcement comes via the New Blood Interactive Twitter, which also announced that some of their other titles like Amid Evil and Tonight we Riot will also be making the journey to the Switch. While no specific release date has been revealed, New Blood says that fans should expect DUSK on the Switch "soon".