Horror Commentary #33: Creep – Download Now!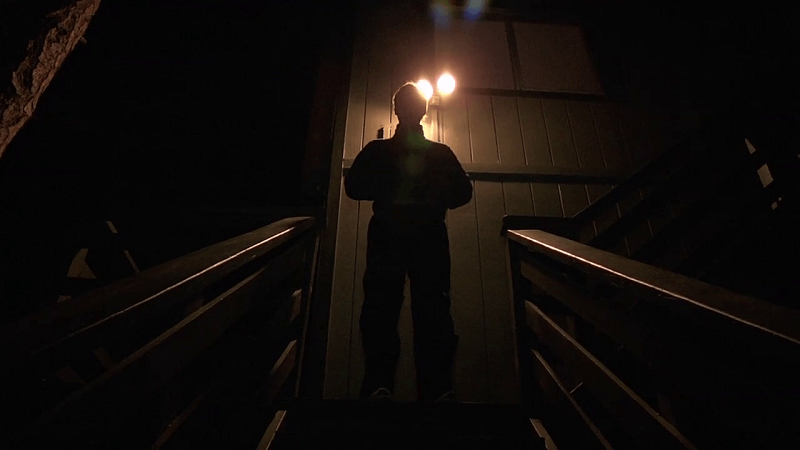 Hoo boy, get ready for a roller coaster of shouting at the screen and mixed opinions on this month's Horror Movie Commentary! This month's film is CREEP, from the minds of Mark Duplass and Patrick Kack-Brice. Get ready for a tense and confounding journey into the life of a man hoping to make a short video for his unborn son. Things start to get real weird real fast when this dude pulls out a $60 Spirit Halloween mask and starts jumping out from behind trees and screaming. While the majority of this episode's hosts enjoyed the film to some degree (it has a 92% on Rotten Tomatoes), Rourke hated it! So that's fun. Listen to him get more and more frustrated with its promises of being a good time. The film (and its sequel) are both on Netflix, so this won't be a hard one to join in on us with!
If you'd like to download this month's, last's, and all past and future horror movie commentaries, support Rely on Horror on Patreon for a dollar or more a month! That's it. Our Patreon supports our ability to keep our site online, create new content, and pay our writers better! If you're an avid visitor, a small contribution a month towards Rely on Horror can really help keep us keep tickin'.
Our full list of goodies for Patrons include:
Ad-Free browsing!
Exclusive monthly horror film commentaries – from classics to the latest releases!
Exclusive Discord Role!
Advanced access to episodes of the Rely on Horror Show on Youtube!
Access to the Patreon comments page
Automatic entry into eligible site contests (requires a valid email)
A Thank You on the site
Inclusion in our weekly newsletter!
Have a recommendation for our next commentary? Let us know in the comments. Also, share our Patreon with your friends! Thanks!
[Horror Movie Commentary #33: Creep]