Home Sweet Home Debuts Bloody Launch Trailer Ahead of October 16 Release Date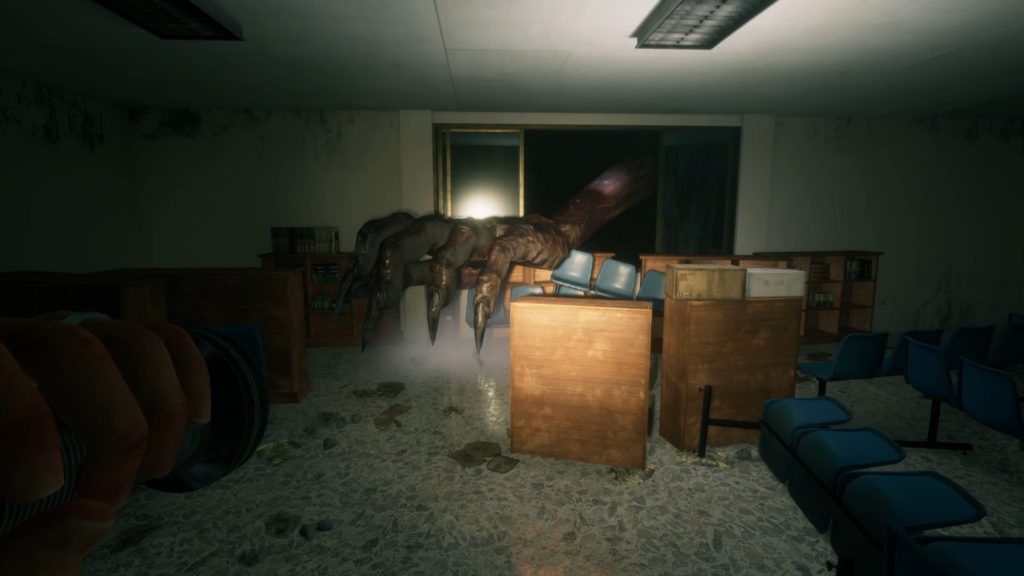 The developers at Mastiff are proud to present their latest launch trailer for the Thailand situated horror experience Home Sweet Home. The footage on display reveals a house that harbors mysteries, murders, and the macabre. Showcasing first-person exploration, the creeping unease that someone or something is stalking you mounts throughout the trailer. One of the entities that follow you is a girl from your worse imaginings. Her ghostly appearance smeared with blood is very reminiscent of the young woman from Allison Road. Either they've crafted a remarkably similar likeness, or the template for scary feminine characters has become very copy-and-paste.
Home Sweet Home's premise centers around a character named Tim whose life radically changes after his wife's disappearance. He awakens one night with no recollection of how he arrived in this utterly unfamiliar space. The developers ask, "Does it relate to the disappearance of his wife? Some dark, sinister secret is hidden inside this house, and it won't be a place of happiness as it used to be any longer."
The trailer shows that you can run, hide, or potentially focus your flashlight on her for what looks like a stun effect. It does appear that there are no guns shown to shoot the paranormal unless you have the Ghostbusters on speed dial. An additional horror easter egg is The Exorcist-style head turn towards the camera; that made me grin a bit. Speaking of relentless pursuits from ghastly creatures, there's a giant un-dead monstrosity that watches you from the windows. With its gargantuan hands, it reaches through the ceilings and window-panes to ensnare you. I immediately thought of the long arm that inched towards the camera during the Silent Hills Concept Movie.
When viewed in its entirety, the colossus in its full form is a patchwork of skin and sinew, replete with boils and lesions with a singular red, roving eye. Its constant presence in tandem with the bloody girl is rife for some spectacular scares if done well. The alters that scattered throughout the game appear to either ward off or beckon the malevolence that is occurring throughout the house. With VR support you can get up close and personal with the environment and ghouls within. Home Sweet Home's horror-adventure slithers onto XBOX ONE, Playstation 4, Playstation VR, and PC on October 16.


73450
true
false
true
false
true
true
false
auto
false
ease-in-out
300
auto
false
0
true
false
%curr% of %total%