Hideo Kojima reportedly leaving Konami after MGSV; What's to become of Silent Hills?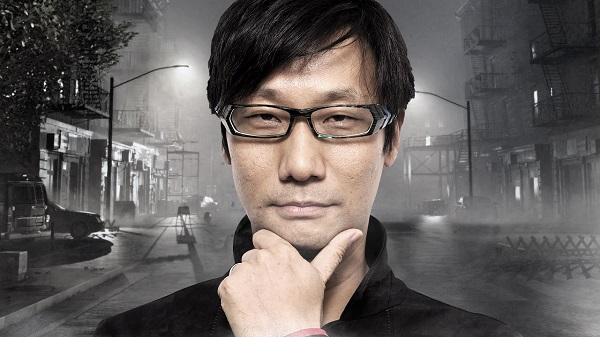 The internet is freaking out today as reports are suggesting that Konami's very own Hideo Kojima is leaving the company. The Metal Gear creator and Vice President of Konami appears to be cutting his ties with the company after a reported falling out between his studio Kojima Productions and the publisher. Gamespot's sources say that Kojima and other senior staff at the company that are no longer with Konami essentially work as contractors now as their employee status has been changed. The source goes on to say that Kojima and other upper management at Kojima Productions will leave Konami in December when their contracts end.
If Kojima Productions is tied to Konami up until the completion of Metal Gear Solid V: The Phantom Pain, what's to happen to the studio's following project, Silent Hills? Kojima's interest in the Silent Hill series has long been known and two years ago he was asked by Konami's president to make a new game. On August 12, 2014, Silent Hills was announced via the downloadable demo, P.T., releasing on PlayStation Network for the PS4. Working with filmmaker Guillermo Del Toro and Norman Reedus as the lead character, Hideo Kojima's Silent Hills became a popular topic and talking point for not just fans of the series but many others.
What's then happen to Silent Hills if Kojima and his studio are leaving Konami? Well, my initial thoughts were fairly optimistic. If Kojima and KojiPro were merely going independent and working as contractors, Silent Hills could still be a project they worked on, but GameSpot's recent report suggests that Kojima and KojiPro upper management have had a falling out with Konami, meaning there may be some bad blood between the two. The first signs that something was going at Konami were noted by fans of the Metal Gear Solid series that discovered that Hideo Kojima and KojiPro branding was being removed from official Metal Gear Solid V pages. Konami's response to inquires today is as follows:
"As we have already announced, we are shifting our production structure to a headquarters-controlled system, in order to establish a steadfast operating base capable of responding to the rapid market changes that surround our digital entertainment business. Konami Digital Entertainment (including Mr. Kojima), will continue to develop and support Metal Gear products. Please look forward to future announcements."
If Hideo Kojima and Kojima Productions are out after MGSV, and the fallout is as bad as it seems between the two parties, the future of Silent Hills seems bleak. The series appeared to finally be put in the light that it deserved, with a full backing in funds and resources from the publisher. Hideo Kojima's creative talents, as well as a partnership with filmmaker Guillermo Del Toro, made Silent Hills sound too good to be true; hopefully that's not the case. We'll report on Silent Hills' status if we hear anything.
[Image Credit: IGN]