Here They Lie May be PSVR's First Great Horror Game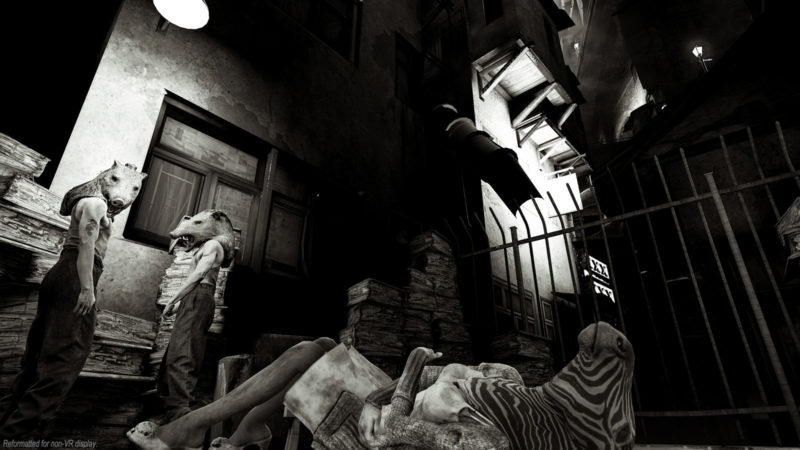 Here They Lie was announced at E3 a few months ago, and while it didn't catch my eye then, it absolutely has my attention now. Releasing exclusively on PS4, Here They Lie is a surreal psychological horror game set within a drab city filled with afflicted, animal-head wearing citizens. Game details are actually fairly scarce, even on the game's official website, making it quite the mysterious game. I think I'll keep it that way and resist looking up more info.
Designed for the PSVR (although playable without), Here They Lie looks bizarre and frightening, doing all of the things I want to see from a game that intends to be "psychological". The imagery on display in the launch trailer is compelling to say the least. It releases on October 13 alongside the PSVR. We'll be checking this one out some more then.
[Source]