Have a Few More Little Nightmares With New DLC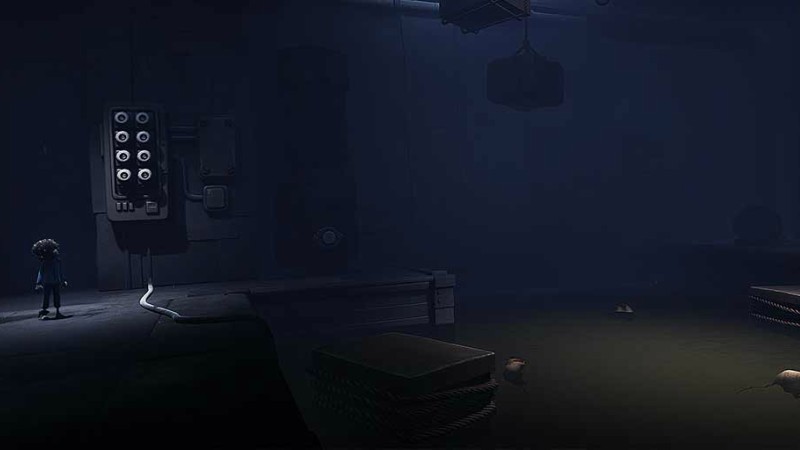 It hasn't been long since Little Nightmares came creeping out of the darkness to critical acclaim. Players fell in love with tiny main character Six over the two to three hours it took to complete the game, with most of us wishing for just a bit more. It seems the developers wanted just a little more nightmare, too, since they've just announced a three-part DLC expansion named Secrets of the Maw.
Starting in July, players will be able to take on the role of The Runaway and explore The Depths, a dark sewer below The Maw with something lurking beneath the water's surface. The Runaway's story plays parallel to Six's journey, showing a different view of the same time. While developers haven't said how long the expansion will be, the average chapter in Little Nightmares takes about forty-five minutes to complete. Players can probably expect to take about the same amount of time exploring The Depths, making it a nice little reprieve from more intense games.
The second chapter of The Runaway's story will release in November, letting players wind their way through the machinery of The Maw in a space known as The Hideaway. Here, the Nomes reside. While I am tempted to wonder if these are the cute little guys the help Six throughout her time in The Maw, I somehow doubt they're nearly as friendly as that.
The final chapter of The Runaway's story will be available in January 2018, and is a surprise location. Players' actions here will determine The Runaway's fate. Interested gamers who haven't picked up Little Nightmares yet have plenty of time to play the main storyline and get up to speed before Secrets of the Maw comes out. It is available on Xbox, Playstation, and PC via Steam, with some copies of the special Six Edition still available at online retailers. DLC content will be available via Steam, Playstation Network, and the Xbox Live store.