Grinding Gear Games Reveals 'Path of Exile: Betrayal' Trailer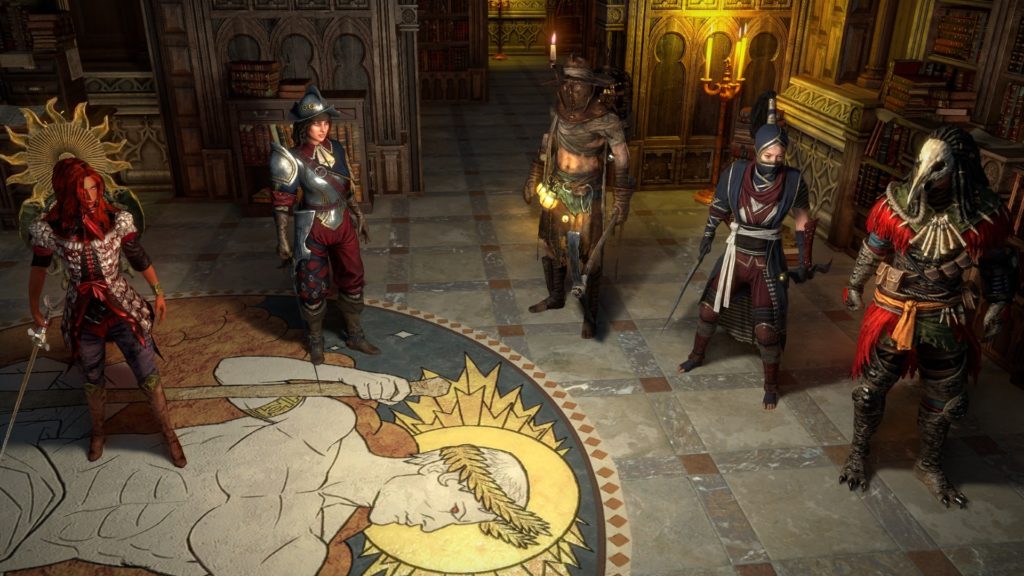 Grinding Gear Games has revealed a new trailer for Path of Exile: Betrayal , showing a massive world and character expansion. The trailer protagonist Jun Ortoi investigating an organization called The Immortal Syndicate. The player's goal is simple; reveal the identities of the members by any means necessary. The game allows plenty of methods and play-styles to accomplish your mission, such as bargaining, interrogation, and of course planting the seeds of betrayal.
By uncovering the safehouses of The Immortal Syndicate members, players can receive a plethora of new items, magical upgrades, and enhanced abilities. There are eighteen different Syndicate members to hunt down and reveal, each one with their own individual personalities, friend circles, and rivalries that will change as a result of the player manipulating the organization from within.
The trailer starts mysteriously with Jun Ortoi speaking of necromancy and the powers that influence the world. Path of Exile: Betrayal has no qualms with showing a world where some have outlived their usefulness to the organization and will be swiftly eliminated. With reimagined master-crafting, a new roster of Masters to choose from, new skills, new maps, and a unified hideout system Path of Exile: Betrayal is shaping up to be a blast. The game trailer concludes with a bit of developer commentary summarizing the trailer and any further details you may have.
Grinding Gear Games scheduled release date of Path of Exile: Betrayal is December 7, 2018. The game will be available on PC and Playstation 4.