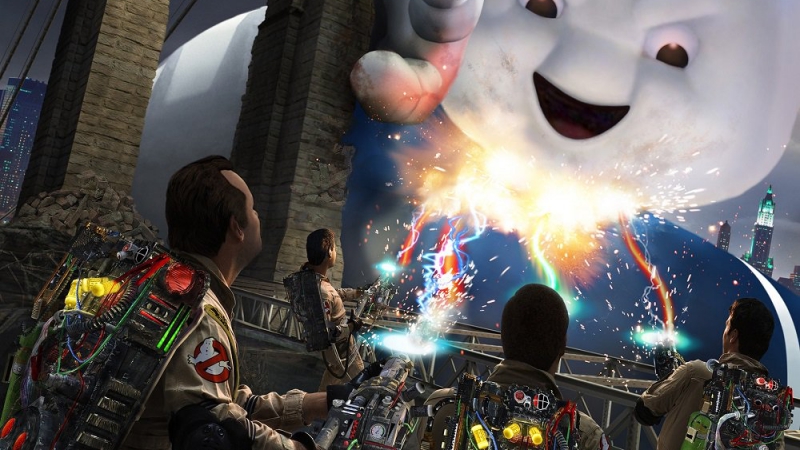 Of the handful of decent licensed games over the years, I always felt that Ghostbusters: The Video Game never quite got the credit it deserved. While it wasn't on the level of licensed contemporaries like Rocksteady's Batman: Arkham Asylum, it was still a satisfying shooter that felt good to play and stayed faithful to its franchise. Ghostbusters: The Video Game even brought back the entire iconic cast, serving as a kind of final chapter for a Ghostbusters trilogy. Unfortunately, it didn't sell amazingly and its only lasting legacy has been that of a solid shooter released at the height of the Gears of War and Modern Warfare-led shooter renaissance the industry was going through in 2009.
Thankfully, it seems that Ghostbusters: The Video Game wasn't destined to be left forgotten in the past. According to Gematsu, Ghostbusters: The Video Game Remastered has been rated for Xbox One consoles in Taiwan. While there is no release date given, there is an official website for the game, though it isn't live yet. Gematsu also notes that the port is apparently being handled by Mad Dog Games, a small studio mostly known for the middling Shaq Fu: A Legend Reborn.
It's hard to say what the driving force behind a remaster like this could be. 2019 is the 10th anniversary of Ghostbusters: The Video Game's release, making it a perfect time to reintroduce the game to an entirely new generation of fans. However, with Ivan Reitman's son Jason Reitman helming a new Ghostbusters film set in the original film universe, it's also possible that the remaster is just some clever marketing synergy. It certainly makes more sense than making another original AAA title, and is vastly preferable to another game like Activision's dreadful attempt to tie-in to the 2015 Ghostbusters reboot.
That movie was fine, by the way. It's that game people should have really been mad about.
Anyway, here's hoping Ghostbusters: The Video Game Remastered turns out to be a great remaster. It's a fantastic chapter of the Ghostbusters canon, and deserves to be enjoyed, even ten years later.