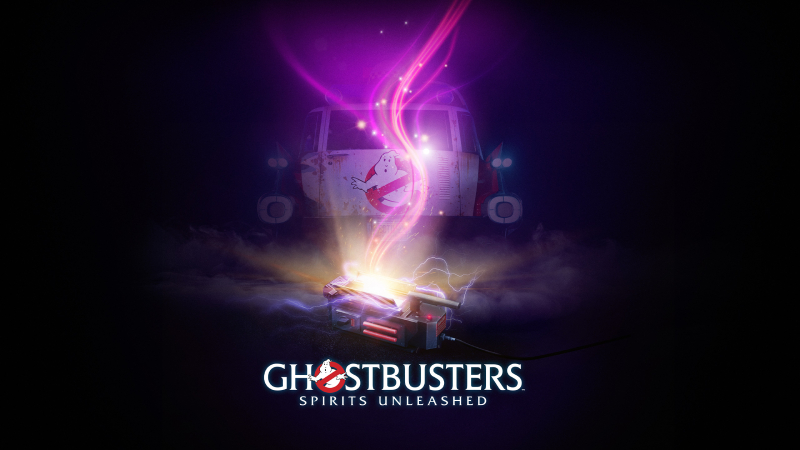 Ghostbusters: Spirits Unleashed, is a 4v1 hunt or haunt action-packed video game that launches today, from seasoned asymmetrical multiplayer developer IllFonic. The game will have full crossplay support available on PC/Epic Games Store, PlayStation 5, PlayStation 4, Xbox Series X|S, and Xbox One for $39.99.
In Ghostbusters: Spirits Unleashed, Ray and Winston open the Firehouse to you and the next generation of Ghostbusters. In this asymmetrical game of 4v1 hide and seek, players will either play as part of a team of new Ghostbusters or a singular Ghost. Not only can players enjoy the game solo or with up to four friends, but they will also have an online and offline single-player mode available in the form of AI-assisted play.  The more you play, the more the story will unravel via cutscenes.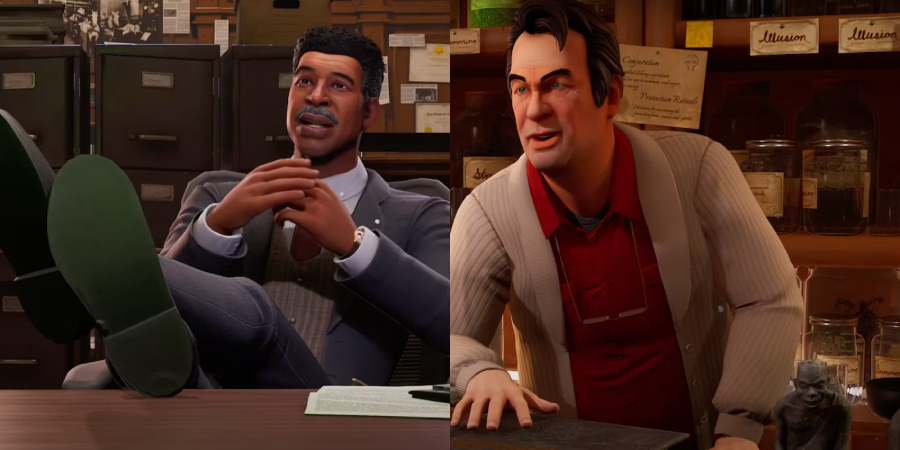 Ghostbusters: Spirits Unleashed has all the iconic gear and gadgets, from Proton Packs to PKE Meters and Ghost Traps, that fans would expect and new gamers to the universe will enjoy when playing as a Ghostbuster. In addition, many will recognize the Firehouse and Ray's Occult Books that act as the game's hub. From here players will choose missions, customize their characters, practice firing their particle throwers, and explore all there is to learn. And yes, you will hear the original film actors reprising their roles as Ray Stantz and Winston Zeddemore, along with some new friends!
Game Details:
As a Ghostbuster – Be one of the four proton pack-wielding Ghostbusters and attempt to catch a Ghost haunting unique locations with your trusty ghost trap and tools. Use the PKE Meter to sniff out rifts that act as the Ghost's spawn points and destroy them with your Proton Pack's particle thrower before the Ghost completes their haunt. As players progress, they will unlock cosmetics and upgrades for both Ghostbusters and Ghosts to evolve their gameplay experiences. The look and feel will deliver to fans an immersive experience in the universe, allowing them to play out their Ghostbusting fantasies.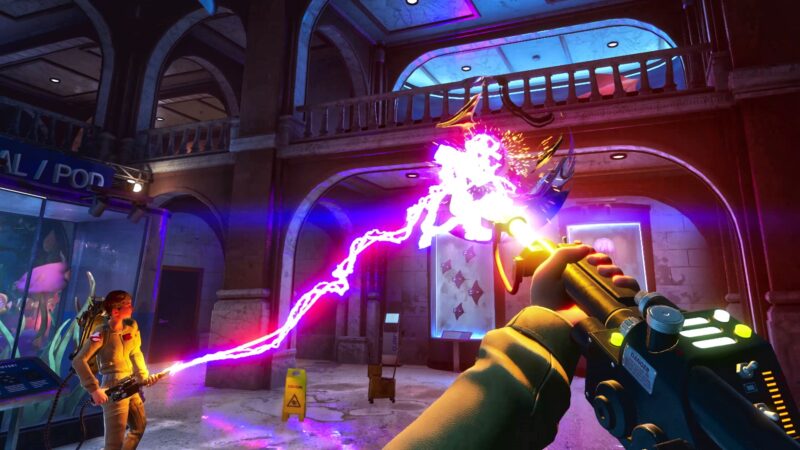 As the Ghost – Ghosts have multiple abilities in their arsenal, like possessing objects, of course, sliming, and more, that make haunting all the various locations a blast to play. Choose from up to five Ghosts with unique skills, ultimate abilities, and commendable minions fueled by ectoplasm. Fly around public locations and possess an inordinate amount of inanimate objects to evade pursuing Ghostbusters. Frighten citizens until they flee in fear, prank unsuspecting Ghostbusters, and hide your rifts to spawn safely in case you get trapped.
Locations – Explore multiple unique locations including, a museum, winter lodge, docked ship, multi-leveled prison, and an active brewery. Complete challenges, customize your Ghostbuster and Ghosts and locate hidden spores, mold, and fungus to gain access to more unlockables.
Game Tips – The more you play, the story arc unveils itself. Follow the needs of Ray Stantz and Winston Zeddemore to uncover cutscenes that build to an exciting conclusion.
Ghostbusters: Spirits Unleashed launches today on PC via Epic Games Store, PlayStation 5|4, Xbox Series X|S, and Xbox One
Make sure to check out the brand-new launch trailer below.