S.T.A.L.K.E.R. 2: Heart of Chornobyl has apparently been delayed to early 2024.
This information comes from the game's website itself. The fact sheet found on the website's press section states that the game will be available in Q1 2024. You can read it here: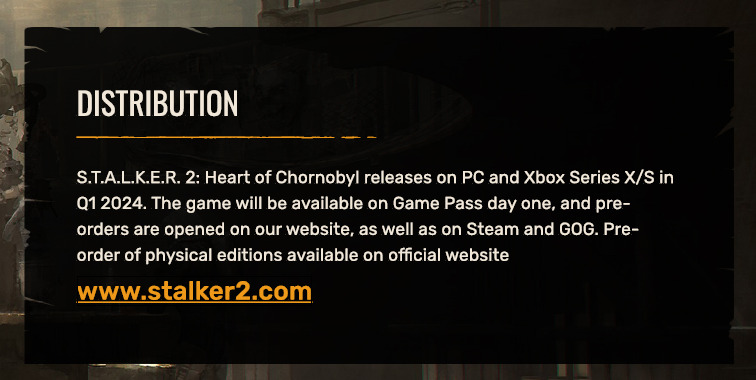 Since the landing page on the game's website still has the 2023 release date, we reached out to GSC Game World to confirm the new release date.
The company's reply states that at this point they can neither confirm nor deny the new release date, but suggested everyone watch today's Xbox Gamescom Stream starting at 4pm CEST (7am PST/10am EST).
S.T.A.L.K.E.R. 2: Heart of Chornobyl will be available on PC and Xbox Series S|X in Q1 2024, apparently.