During an interview with IGN at Gamescom 2023, writer and creative director Sam Lake and game director Kyle Rowley shed new light on Remedy's highly anticipated sequel, Alan Wake 2. With thirteen years since the release of the original, the upcoming follow-up aims to infuse new elements to the game while retaining its trademark atmosphere and interactive storytelling.
The development team expressed the desire for a modern experience, saying concepts for the game were developed over the years, waiting for the right moment to be realized.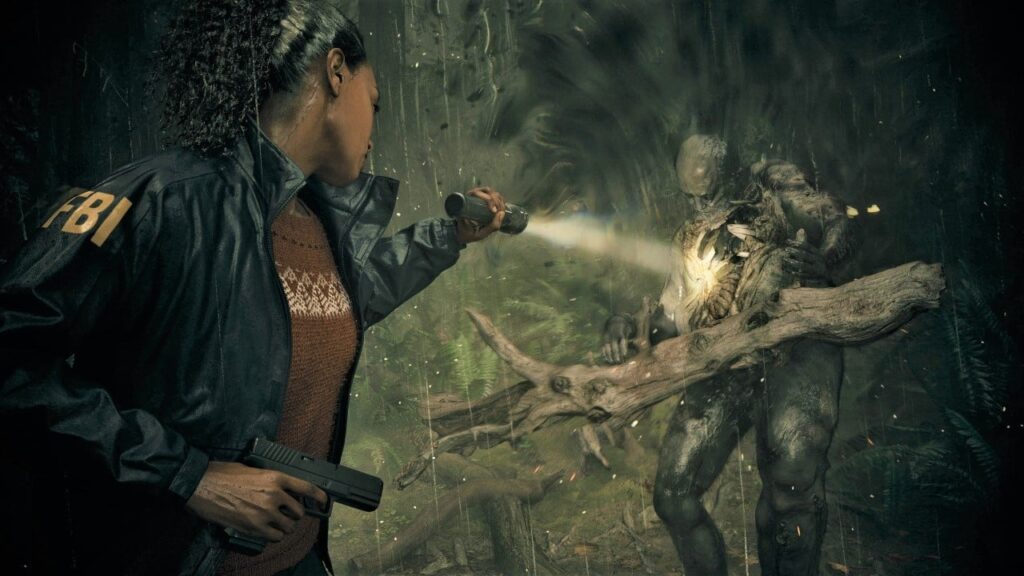 Alan Wake 2 introduces two playable characters. One is FBI profiler Saga Anderson, a newcomer to the susupernatural as well as someone who represents players not as familiar with either Alan Wake or Control. Set in the Pacific Northwest, Saga's narrative follows her as she becomes entangled in ritualistic murders, which quickly spiral into the supernatural. The second playable character is the titular author himself, Alan Wake, who must find a way to escape The Dark Place.
The game's setting alternates between the scenic Pacific Northwest where you play as Saga, and the nightmarish New York City, The Dark Place, where you play as Wake.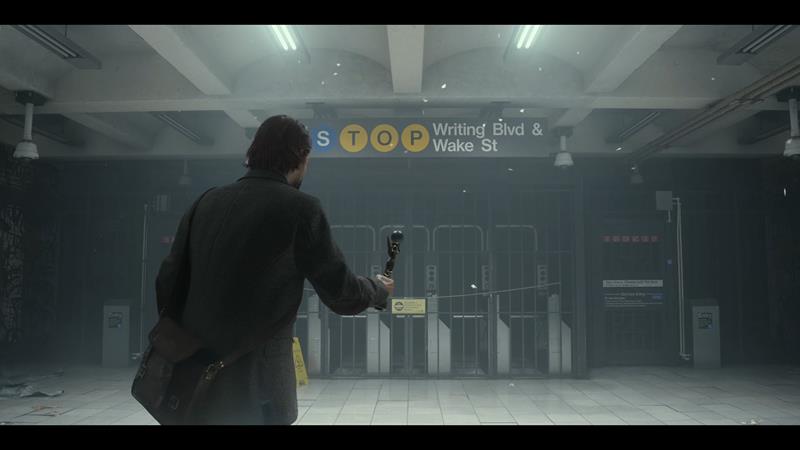 Drawing from their work on Control, the game's design features a hub-like structure, with different areas being divided up, such as Bright Falls, Caldera Lake, and the town of Watery. The game utilizes light and darkness to evoke both terror and allure, or as the developers simply call it, "terrifyingly beautiful." Both of these features are designed to enhance interactive storytelling within the horror genre.
Another new addition to Alan Wake 2 is an emphasis on survival horror. This allows for slower gameplay pace and heightened focus on environmental storytelling. Fewer, but more menacing enemies, contribute to an elevated sense of threat and tension and should make encounters more memorable.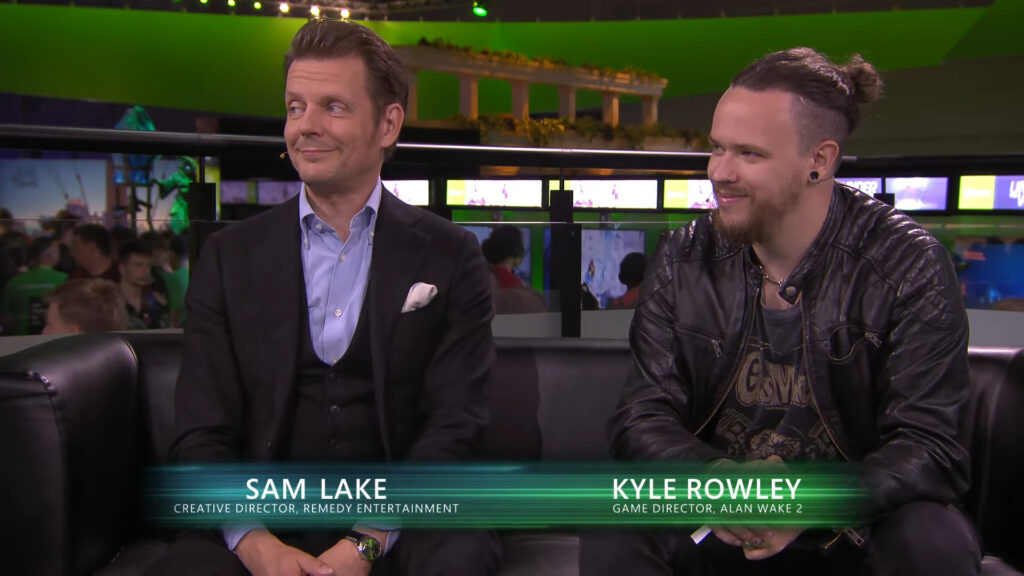 Lake and Rowley reiterated the existence of a connected Remedy universe, confirming a shared world with Control and crossover points between the two IPs.
While Alan Wake 2 is linked with these other titles, the accessibility of Remedy's connected universe is still a priority. While each game is self-contained (Remedy doesn't want players to feel like they have to do homework by playing Control and Alan Wake first), they are interwoven with common threads. The inclusion of Saga, an inexperienced character, hopes to facilitate these connections without alienating new players.
Lake emphasized that work on the game is not yet finished and indicated a final stretch in development. He also noted the importance of public experiences like Gamescom which help gauge player reactions after such a prolonged development cycle, which can lead to a sort of work blindness.
Alan Wake 2 releases on October 27th on PC, PS5, and Xbox Series S|X.