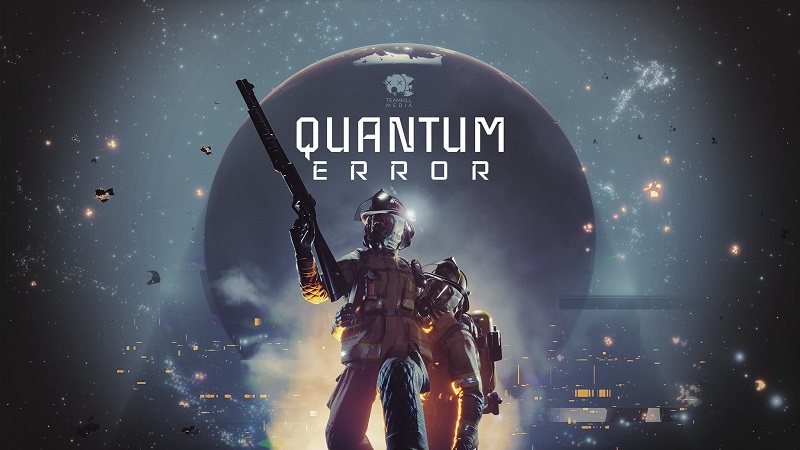 If you've yet to have your fill of ripping and tearing, get ready to witness some high-octane horror action. Yesterday, developers TeamKill Media showcased a new trailer for their up-and-coming game Quantum Error. The 90-second teaser footage was shown at this year's Gamescom 2020, but we've kindly attached it to the article below:
The opening seconds shows a mean-looking chaingun making light work of a corridor of demonic creatures. From this little snippet, there is one thing players can expect: a smorgasbord of guns and gore. A husky voiceover then says the words "we did it," followed by something to do with an artifact.
From what has been shown so far, Quantum Error may pick up were Doom 3 thematically left off, in that it seems to combine elements of action with oodles of terror. The developer's themselves say on their official site that Quantum Error "is a cosmic-horror first-person shooter."
According to the game's website, this will is the story:
When the Monad Quantum Research Facility – 30 miles off the shore of CA – is attacked by an unknown entity, engulfing the complex in flames and putting it into a full containment lock-down, a distress call is sent for mutual aid to the Garboa Fire Dept in San Francisco, CA.

Fire Chief Sturgis answers the call and sends you – Capt. Jacob Thomas – your partner Shane Costa and a crew by helicopter to the Monad Facility.

Your mission is simple: save as many lives from the burning complex as possible and get out. However, what starts as a rescue mission quickly plummets into darkness, when you arrive and find that things are not as they appear.
Currently, there is no word when Quantum Error releases, but TeamKill Media have said it's a PlayStation exclusive, with plans to launch it on the PS4 and PS5. For more mouth-watering footage, you can see the announcement teaser here.