Gamescom 2019: New Death Stranding Gameplay and Character Trailers are Weird, Man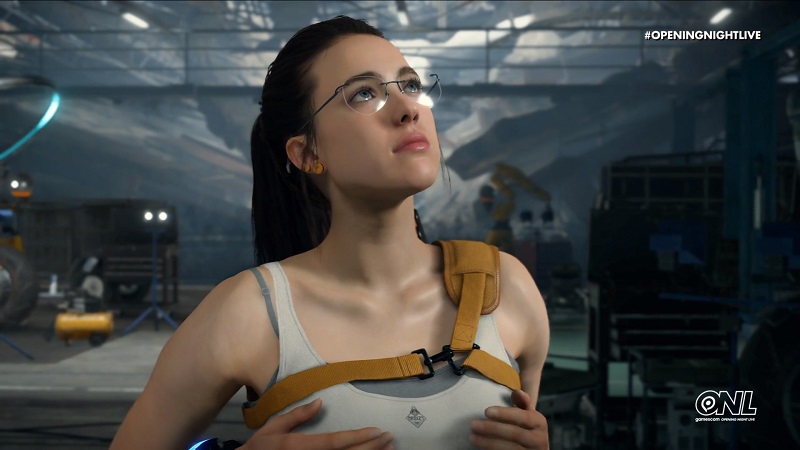 The Gamescom 2019, and more precisely the Opening Night Live show by Geoff Keighley, was the perfect time to present to the world the latest news on Death Stranding, the new work by Hideo Kojima and his team, Kojima Productions. We already knew that the Japanese artour would be present at the event, but we had no idea what he would reveal. Now, we've finally found out: babies.
To begin with, a new trailer dedicated to character Mama was unveiled to the world, who is played by Margaret Qualley, known to the general public for various roles in TV series and films. A well-known film production that certainly stands out for her is Once Upon a Time in Hollywood. This introductory scene for Mama reveals that she's still tied to her infant child, which resides in another dimension. The baby is invisible, and Mama herself remains bound to her location to stay as close as possible to it.
In addition to Mama, we can also admire a wonderfully weird trailer dedicated to Deadman, a character modeled after Guillermo del Toro, the well-known fantasy and horror director. However, the motion and voice capture was not done directly by Del Toro, but by an actor.
Furthermore, a gameplay trailer has also been unveiled in which Geoff Keighley himself appears as a "Ludens Fan."
Tell us, what do you think of these trailers.  Are they weird enough to guarantee your purchase? Are you as confused as ever? Are you thrilled to be able to pee as THE Norman Reedus?
Death Stranding releases November 8, 2019 on PlayStation 4 (and maybe on PC … eventually).