Gamescom 2019: Gears 5 Trailer: Monsters and Blood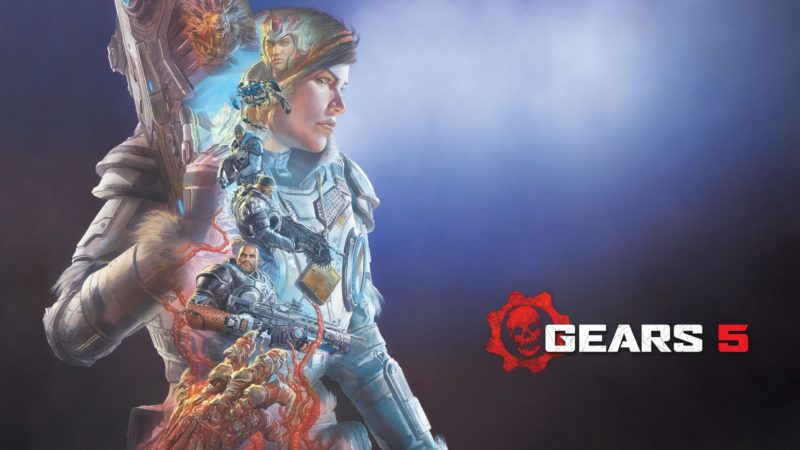 Mmf I can't tell you how hyped I am for Gears 5. Both as a horror fan, who's been hoping Gears would return to its horror roots, and as a Gears fan, who's been eagerly waiting for answers. What little we've seen has been promising a return to the creepier aspects of the series, and the multiplayer beta revealed that there are deep connections to easily the creepiest storyline from the franchise. If you remember Gears of War 2, Marcus and Dom discovered an abandoned COG research facility, guarded by a homicidal AI called Nigel. The reason for his protective nature, however, was the insidious and damn near unkillable Sires — horrifying in-betweens from Human to Locust. Anyway, Gears 5's new trailer reveals that the visions seen in the E3 trailer weren't just for show — Kait is actively experiencing them, and they are bloody:
I'm appreciating the use of music and taglines to really emphasize the story — the Locust threat is our fault, the COG's, the fault of man. The characters have never actually known this for a fact, however, and watching them learn over the course of Gears 5 promises to be exciting and awesome. On top of all this, they showed off a few new tricks for multiplayer, including Halo: Reach guest characters who are included in the Ultimate Edition/Game Pass versions of the game. I'm for sure playing as Kat until I unlock my boy, Anthony Carmine.
Gears 5 releases in just 3 weeks on Xbox One and PC. My body is ready. Be sure to watch for our review!