Gamescom 2019: Blair Witch Story Trailer Plays with Sanity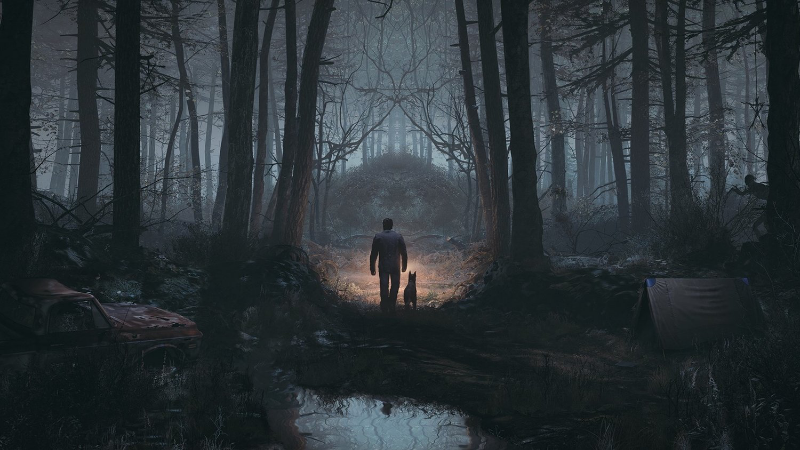 Bloober Team's Blair Witch is just eleven days from release, and the more and more we see of it, the more excited I become. In what may very well be Bloober Team's best horror game to-date (yeah, I'm digging what I see that much), the psychological elements are sky-high.
From Gamescom, Bloober Team and Lionsgate have released a new story trailer for Blair Witch, featuring glimpses at protagonist Ellis' trouble past. As he goes out in search of a missing child in Black Hills Forest, the forces that have claimed the lives of many taps into Ellis' fears and regrets. The trailer shows clips of Ellis experiencing flashbacks as he moved deeper into the forest and closer to the iconic house seen within the original Blair Witch film.
One of the best aspects of Bloober Team's game design is their ability to craft abstract and surreal scenarios — from Observer's subsconscious dives to Layer's of Fear's escalating symbolic horrors. With Blair Witch following in similar psychological horror territory, and a budget backed by Lionsgate, I expect Blair Witch to hold no punches.
Blair Witch will release on PC and Xbox One for $29.99 USD and be available in a deluxe edition that includes an original soundtrack and 'The Art of Blair Witch' digital art book. Pre-orders net the deluxe edition upgrade at no additional cost.