Frank West, Nemesis, and others return in Marvel vs Capcom: Infinite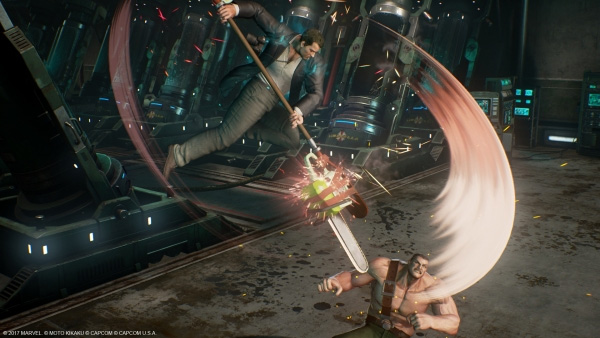 At SDCC last night, Capcom revealed another slew of fighters for the upcoming Marvel vs. Capcom: Infinite. The ones relevant to this site include Nemesis from Resident Evil 3 and Frank West from Dead Rising. Both veterans from Marvel vs Capcom 3, they share many of their moves and even voice clips from the last entry in the franchise. This also means Frank's original voice actor, TJ Rotolo, has returned to acting as the doughy, war-covering opportunist.

Other reveals include Mike Haggar from Final Fight and the titular Spiderman. New gameplay of the already revealed Gamora and Thanos show up in the trailer below as well. This all matches up with known leaks on the roster (barring future DLC). Marvel vs Capcom: Infinite releases September 19th, 2017 on PC, Playstation 4, and Xbox One.