First image of Silent Hill: Book of Memories shown, details
Silent Hill: Book of Memories, the PSV Silent Hill title, has finally revealed its self.
Book of Memories is looking to be something completely different, and by that I mean "I was not expecting this" different. The game will be a top down (isometric) multiplayer game that branches far from series tradition. Characters from throughout the series were seen. Harry, James and Maria were spotted in the area meeting for the first time.
The game will be multiplayer and have players work together to uncover the story and help each other with puzzles. Apparently there will be some RPG elements as well.
Book of Memories appears to be hugely different from anything we have seen in the Silent Hill series. There is no doubt that some fans have already started to light their internet torches and begin to think of ways to cause a fuss.
One tactic I have always employed if a favorite series of mine went on a strange tangent is to remeber that the games that I fell in love with are still there. Nothing can hurt those. Even so, I'm not opposed to Book of Memories just yet. All I have are some details and a screen. I look forward to seeing what WayForward has done with my favorite series.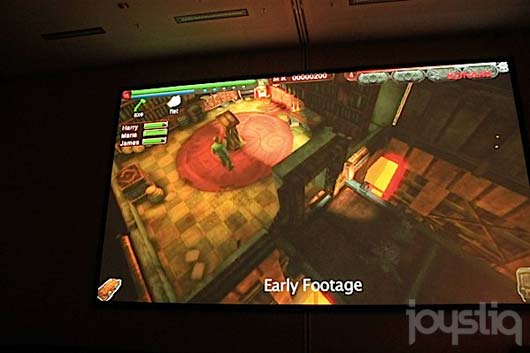 [Source]