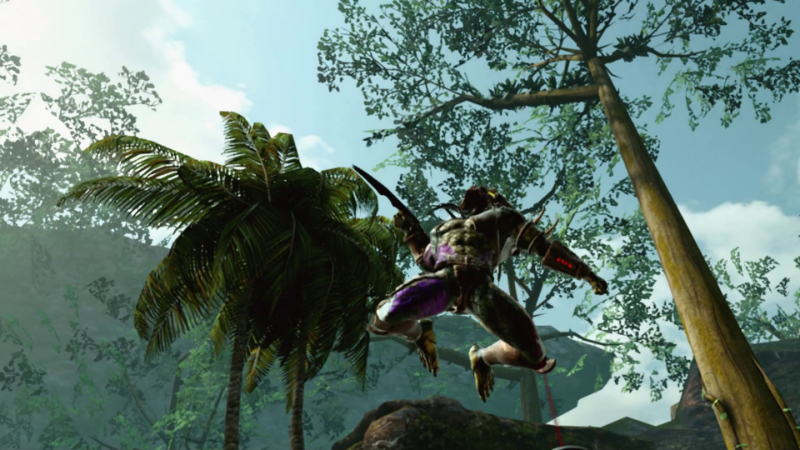 FoxNext VR Studio and Phosphor Studios wants us to feel like Arnold Schwarzenegger in the 1987 classic film Predator, stuck in the middle of a jungle while an alien creature tries to hunt you down. That is the premise of Predator VR, a game that will be available on Steam for Valve Index, HTC Vive, and Oculus Rift. Although we do not know the release date, the studios involved released first details and gameplay.
Predator VR's single player campaign invites you to immerse yourself in the dangerous and enigmatic jungle of Panama, where you will have to explore a labyrinthine secret Siberian base. Your mission will be to lead two other NPCs as Predator hunters. You will have at your disposal an entire eighties arsenal, including assault rifles, shotguns, and a 50-caliber Desert Eagle.
In turn, Predator VR also allows players to embody the Predator and use its advanced capabilities. You can use its thermal vision, camouflage, blades, or its plasma cannon — all designed to kill your enemies in the most gruesome ways possible. The title also has a multiplayer mode in which some players take the role of elite soldiers while another will embody the predator.
Predator VR will be available soon on Steam, so you can enjoy it on Valve Index, HTC Vive, and Oculus Rift. For more information, visit the game page on Steam.