Koei Tecmo has just announced that the remake of Fatal Frame 4: Mask Of The Lunar Eclipse (also known as Project Zero in Japan) will launch on March 9th, 2023.
In addition to the announcement, a new overview trailer has been released that shows off the remake's updated visuals and gameplay. There will also be a digital deluxe edition of the game available at launch, which will include the Rogetsu Isle Dinner Party Costume Set along with a digital art book.
Users who purchase a digital copy of the game before March 22, 2023, will also be able to download the early purchase bonus Ruka-exclusive costume "Marie Rose Outfit" from the Dead or Alive series.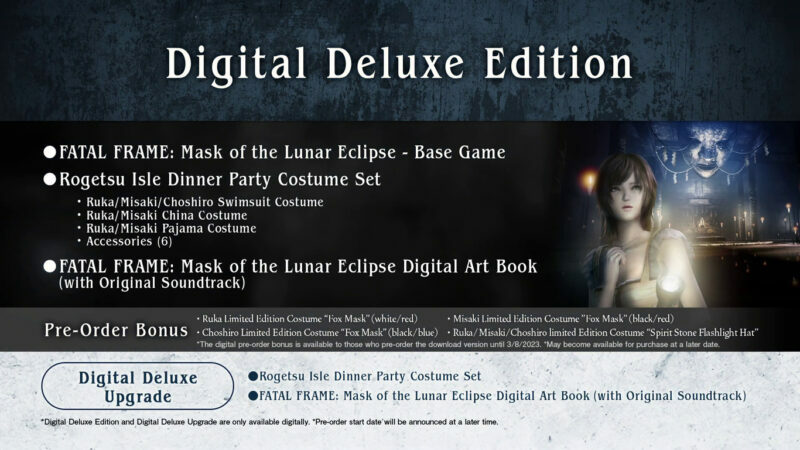 If you play Mask Of The Lunar Eclipse on the same system that has save data from Fatal Frame: Maiden of Black Water, you will get the Camera Obscura Hat.
In a recent statement, Koei Tecmo said:
PROJECT ZERO: Mask of the Lunar Eclipse is a frightening mystery that takes place on a remote island in southern Japan. A decade after five young girls mysteriously disappeared at an island festival, their memories of the events that transpired during their disappearance remain fuzzy. But when two of the girls are found dead days apart ten years after the initial vanishing, the remaining three teenagers head back to the island — a haunted place possessed by ghosts and spirits — to solve the mystery of their friends' death, while also unlocking the secrets to the memories they left behind.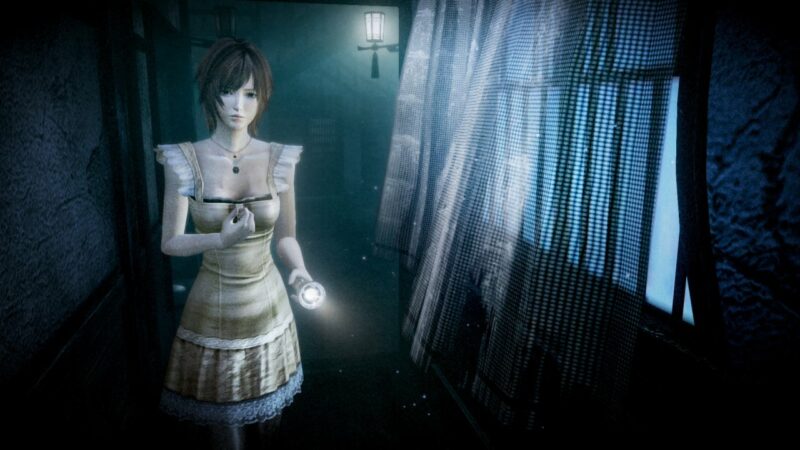 Playasia is currently offering pre-orders on physical versions of the game for PS5, PS4, and Switch. The site says each version, "Works on all systems sold worldwide" and "a correct regional account may be required for online features." It also lists the languages included: English, French, German, Simplified Chinese, Traditional Chinese, and Japanese.
Fatal Frame 4: Mask of The Lunar Eclipse will be available digitally for Nintendo Switch, PlayStation 4, PlayStation 5, Xbox One, Xbox Series X|S, and Windows PC via Steam on March 9th, 2023.
You can check out the brand-new overview trailer below.