Exploring the Dark Corners of Little Nightmares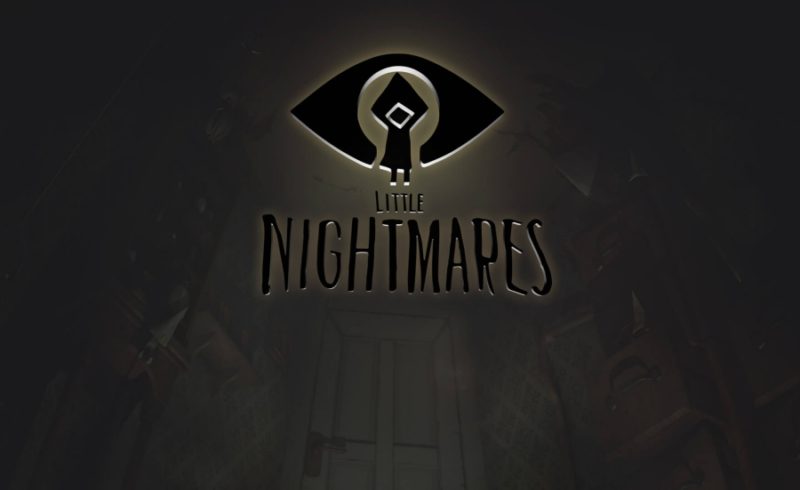 There is a corner in the world of horror games in which childlike whimsy blossoms. It has an ethereal glow, and the tinkling of a music box drifts away from it at times, punctuated by little footsteps. Alice: Madness Returns reigns supreme here, joined by titles like Rain and Among the Sleep. These games tiptoe a line between horror and wonder, and the best among them are pleasantly disturbing. Little Nightmares is coming to join them, bringing fresh blood to the whimsical horror subgenre.
Little Nightmares began development as Hunger, a concept pitched by Little Big Planet Vita developer Tarsier Studios. The game attracted a lot of attention, including that of Bandai Namco. The two have partnered to complete development under its current title, Little Nightmares. When asked about the name change, the developers told Gematsu that Hunger was always a working title meant to be changed before release. The issue came to a head when they realized their fans were complaining about having trouble searching for the game online. Searching for "Hunger game" was not bringing fans to them, but instead to millions of search results for the book and film series The Hunger Games. They decided that the working title just wasn't going to cut it any further, and changed the name to better represent the game.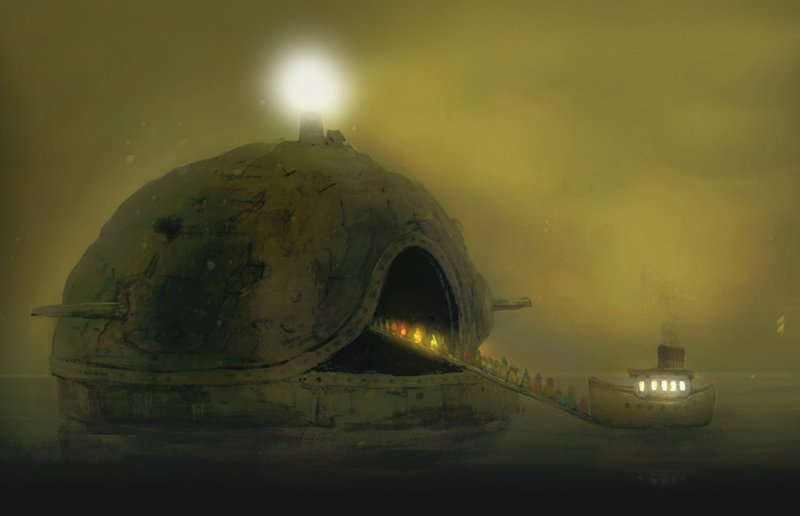 In Little Nightmares, players take on the role of a nine-year-old girl called Six, who finds herself trapped in a kind of prison known as The Maw. She needs to find a way out, without being caught by the grotesque creatures going about their lives among the rooms and halls. Six has no weapons, armed with only a lighter and a bright yellow poncho. She is tiny compared to the citizens of the Maw, however, and can use that to her advantage to hide and escape from the creatures that surround her. It is necessary here to point out that the developers are adamant that Little Nightmares is not a stealth game. While "stealth" carries a connotation of empowerment, Six is merely sneaking, hiding, and making mad dashes out of reach to survive. She is defenseless in her youth and diminutive size.
Six may not have power, but she does have wit. Little Nightmares is full of intriguing puzzles she must solve to escape, working both with and against her size. In an IGN gameplay clip, she runs back and forth from a freezer to a meat grinder to create links of sausage. Those links become a rope that allows her to progress out of the room and along her merry way. In the kitchen, she is able to bang oven doors to create a distraction, climb drawers to reach higher surfaces, and dash around under the shelves to escape the very grumpy cook. Most objects can be moved, bottles and pots can be tossed or knocked over, and handles of all sorts can be twisted and pulled. It is up to the player to discover the way forward with all of the tools at their disposal.
One thing Little Nightmares will not have is dialogue. Tarsier has worked tirelessly on matching the narrative of the story with the art direction of the game, so that the story is told through aesthetics and actions. Players instinctively know that Six does not belong here, from her minuscule size and sharp angles, to her bright yellow poncho and quick movements. The Maw is massive, with lumbering, plump creatures to match. Six stands out from the giant, drab world around her, attracting the wrong kind of attention at every turn.
Little Nightmares may depict a dark, dreary, hostile world, but it does so beautifully. The graphics blend organic lines with diffuse light and washed-out colors to bring The Maw to life. Despite the anxiety of leading a lost little girl through a nightmare, the aesthetic of the world gives you a hint of wonder. The music meets you there, with bright, whimsical tones. The art and sound direction combine to create a constant reminder that you are in the shoes of a small child, exploring an imaginative world where anything is possible- even escape.
60461
true
false
true
false
true
true
false
auto
false
ease-in-out
300
auto
false
0
true
false
%curr% of %total%