Evolve's Fourth monster rolls onto the scene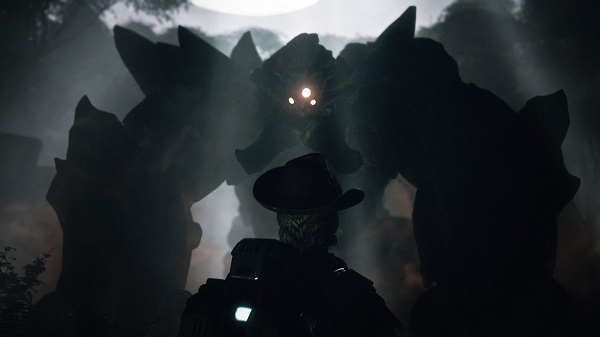 Evolve is almost upon us, and February 10th will jump up to smack you in the face when you least expect it. Turtle Rock Studios has unleashed another one of their monsters onto the internet in video form. The video shows a crocodile dundee lookin' dude cautiously tip-toeing through a cavern when what seems to be a sentient boulder starts chasing him. This boulder is actually Behemoth, Evolve's fourth playable monster. Since Behemoth can take the form of a boulder, an Indiana Jones hat gag was thrown into the trailer. Naturally.
Behemoth will only be available to players who pre-order, or wait 'til Spring and whip out $14.99. Between the extra set of hunters and this, Turtle Rock is really banging that pre-order drum. I still want to get my hands on Evolve, but I'm hoping they aren't going this route to lock people in before reviews come in. But ignore my cynicism! Check out the trailer.