Elvira Spices Up Call of Duty: Infinite Warfare DLC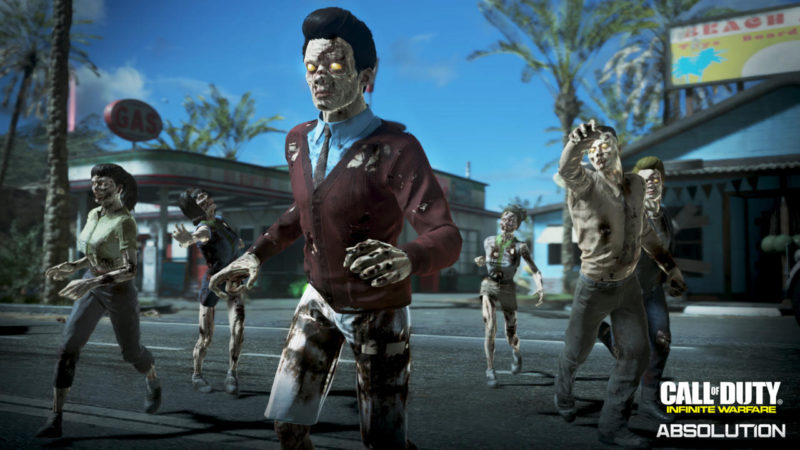 The new Call of Duty DLC is exactly what players have come to expect from the franchise: a few new maps, maybe an extra mode thrown in to keep things fresh. They've gone seriously fresh with their latest announcement, though, with a guest everyone from Gen X to the youngest Millennials can appreciate. Elvira, Mistress of the Dark, is coming to one map on the Absolution DLC to help guide players through a 1950's nightmare.
Attack of the Radioactive Thing is a kitschy 50's setup for Call of Duty's popular 'zombies' mode, complete with cute outfits and bad hair. While working through the masses of undead, players will be comforted by the trademark sexy sound of Elvira's voice giving them encouragement and tips. For horror fans who came of age in the 1980's and 90's, this is an excellent gift from a strange place. Maybe it's time to dust off Call of Duty: Infinite Warfare, if just for the Absolution DLC.
[Source]