E3: So many Silent Hill Book of Memories screens have been released (trailer is up)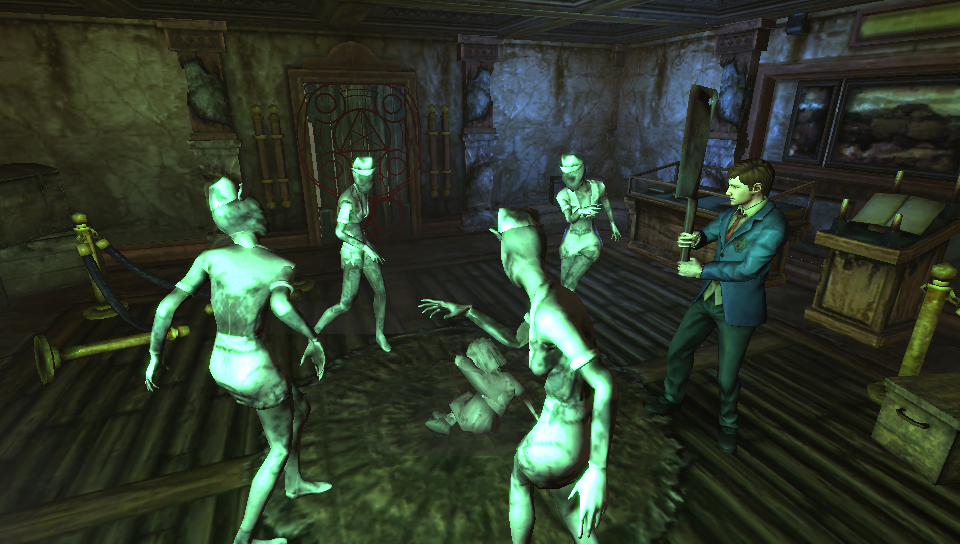 Silent Hill Book of Memories actually got some media this week! I'm grateful for that! I've been waiting for new things to look at for some time now. How else can a game be analyzed and judged without media? It's been a full year since the game was announced and nothing but a handful of screens were released; not even a trailer after last E3's announcement. But that has changed. Konami has sent a whole bunch of screenshots. Almost too many. Maybe these have been sitting around since last E3 and were finally released in one shot.
The screens show off the game's multiple menus: Artifacts, Bestiary, Room types, weapons and character creation. Unfortunetly, Konami also sent over screenshots of several of the game's bosses. They did the same with Homecoming and that was a big mistake. No element of surprise for when actually get to play the game. I've taken the liberty of putting the boss screens in their own gallery below the other screens.
Silent Hill Book of Memories is not a traditional Silent Hill experience, and as such, the game's art style is a bit animated and cartoony. Back when I played the game, the graphics didn't look all that good but these screenshots are looking much better. I think I can get used to the art style as long as the game is fun. I'm also patiently awaiting some more information but that is coming soon on our end.
I know BoM hasn't been recieved too well from a lot of Silent Hill fans, but what harm comes from a spinoff? The series has already seen a lightgun shooter. As I have said numerous times on this site, I'm willing to give Book of Memories a chance. Videogame series get spinoffs; they try new things from time to time. If BoM is a good game on its own merit it shouldn't be condemned so quickly. I'd very much like to have fun playing it even if it's not like most Silent Hill games. So says this optimistic fan.
Silent Hill Book of Memories will arrive this October to probably coincide with Silent Hill Revelation. No more delays I hope.
[nggallery id=25]
Boss Screens
[nggallery id=26]