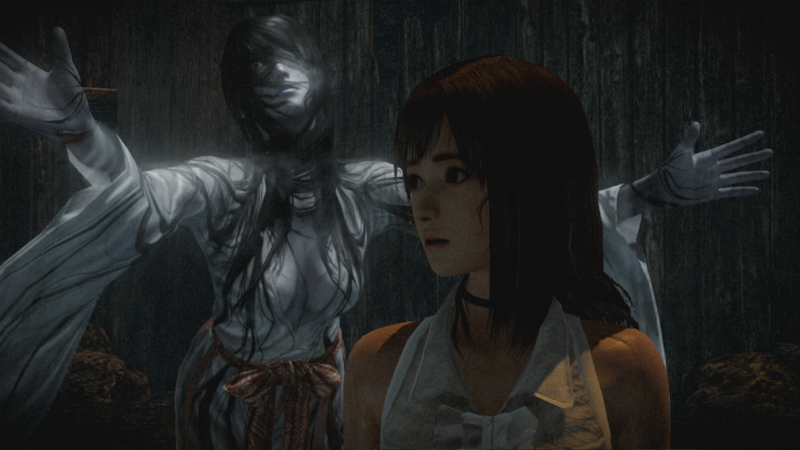 In a pretty shocking announcement during today's Nintendo Direct E3 stream, we got an official reveal for a port of Fatal Frame: Maiden of Black Water (also known as Fatal Frame 5), coming to Switch, Xbox, and PlayStation. Setting aside that I actually screamed, the trailer got leaked just a smidge ahead of schedule thanks to it appearing earlier in Japan's stream than English speaking territories, but overjoyed doesn't quite do justice to the elation I feel that this is being freed from its WiiU prison, along with finally marking the return of the Fatal Frame franchise in the West. Check out the reveal:
FATAL FRAME: Maiden of Black Water will be releasing on Switch/PS4/PS5/Xbox One/Xbox Series X|S/PC Steam across North America in 2021.

Will players be able to repel the deadly ghosts and uncover the mysteries surrounding Mt. Hikami? #KTfamily #FatalFrameMOBW #FatalFrame pic.twitter.com/wq5wwwskmV

— KOEI TECMO AMERICA (@KoeiTecmoUS) June 15, 2021
Fatal Frame 5 originally released back in 2014, receiving a Western release in 2015. While it isn't the best(and has some very weird sexual stuff, with wet see-through clothing and lewd costumes), it's still a ton of fun and was the first (and thus far only) HD release in the series. I thoroughly enjoyed it, despite its faults, back when it originally released, and look forward to doing so again. After years of series producer Keisuke Kikuchi has been begging Nintendo to do something with the franchise, I desperately urge players to support this release, as it very well could be the gateway to the series coming back in full swing. Ports of Fatal Frame 1-3, or a remaster of Crimson Butterfly's remake and Fatal Frame 4, are absolutely in the cards if this game performs well enough.
At the moment, this doesn't have a release date other than confirmation that it's coming this year. I wouldn't put it past them to release it around (or even just straight up on Halloween), but we'll just have to wait and see. Either way, I'm over the moon about this, and simply cannot wait to get my hands on it. Finally, a reason to stop considering getting a WiiU again.