E3 2018: Death Stranding's Chilling Gameplay Finally Revealed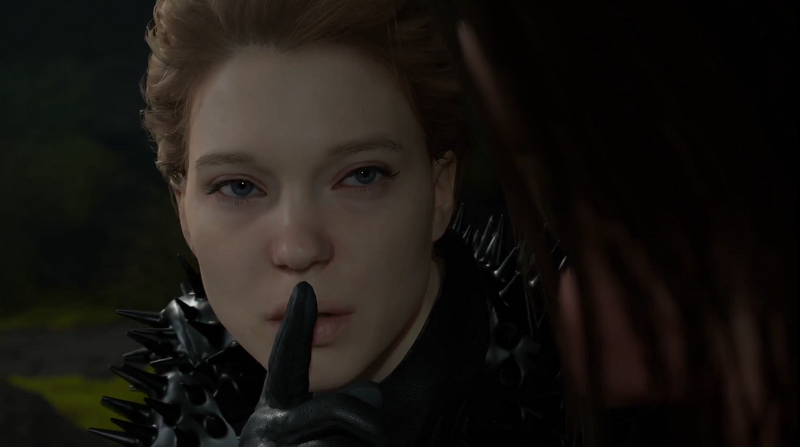 Finally. Kojima Productions' Death Stranding has today showed off just what the game will look like in between those highly-disturbing cutscenes… high-disturbing exploration, enemy avoidance, and using high-tech gadgets.
Death Stranding's latest trailer is a voyage through an alien world pulled straight out of the art pages of Prometheus. Our leading man Sam, played by Norman Reedus, travels through the land, carrying a dead body and coming across his fallen comrades. The gameplay trailer also introduces two new characters, played by actors Lea Seydoux and Lindsay Wagner. At one point, Sam encounters the invisible creatures from the game's last trailer and then mysterious spectres in the sky. It all looks phenomenal.
With today's formal gameplay reveal, it's safe to say that yes, Death Stranding is a horror game. It may not be survival horror, but there's no doubt that this game is creepy and surrealist goodness. Hideo Kojima took to Twitter to talk a bit more about the reveal, and he also dropped some key art. Tell us what you think in the comments. I know I'm ready for whatever the hell this game is about.
We've announced DEATH STRANDING new trailer. These are the new key arts. The main visual of Sam (player) by Norman Reedus, and the key arts of the newly introduced female characters, Lindsay Wagner and Léa Seydoux. pic.twitter.com/9PYKKgzUYQ
— HIDEO_KOJIMA (@HIDEO_KOJIMA_EN) June 12, 2018