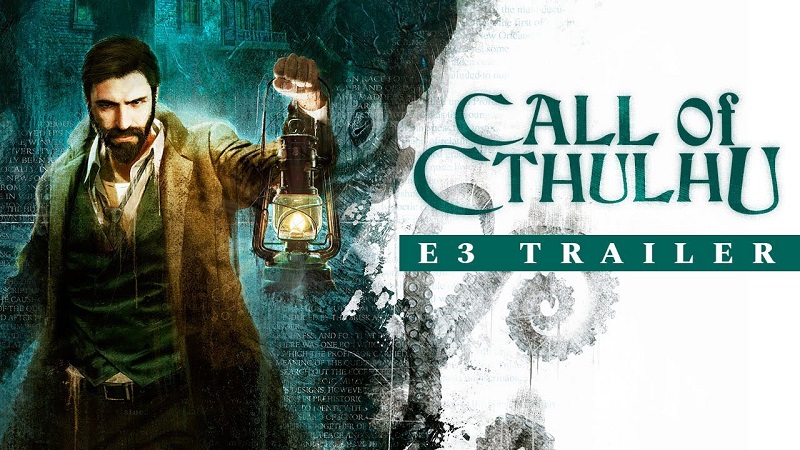 In the midst of all the E3 excitement, Cyanide Studio dropped a new trailer for their upcoming narrative RPG Call of Cthulhu. As an official adaptation of Chaosium's tabletop RPG, this iteration stays pretty true to the classic Lovecraft story. In fact, the trailer begins with a direct quote mirroring the beginning of the story. Keep watching to see a bit of the investigative gameplay as the narrator descends into madness.
Faced with terrors beyond human comprehension, you must delve deep into the secrets that lay beneath the surface of the Darkwater Island community. Speak with the island's inhabitants, overcome deadly horrors, and discover cryptic clues, in a desperate attempt to expose the terrible truth at the heart of the Hawkins case.

Multiple paths lay ahead for you to choose from – your development of Pierce's skills and the relationships you have with other characters will directly impact how you proceed in your investigation. This is no easy task however, as certain events may cause Pierce to develop mental traumas that impact his ability to cope, while the descent into the occult will cause his sanity to rapidly dwindle.
Call of Cthulhu releases on PlayStation 4, Xbox One, and PC in 2018. Discover more at its official website.