E3 2017: Metro Exodus Offers More Freedom but isn't Open-World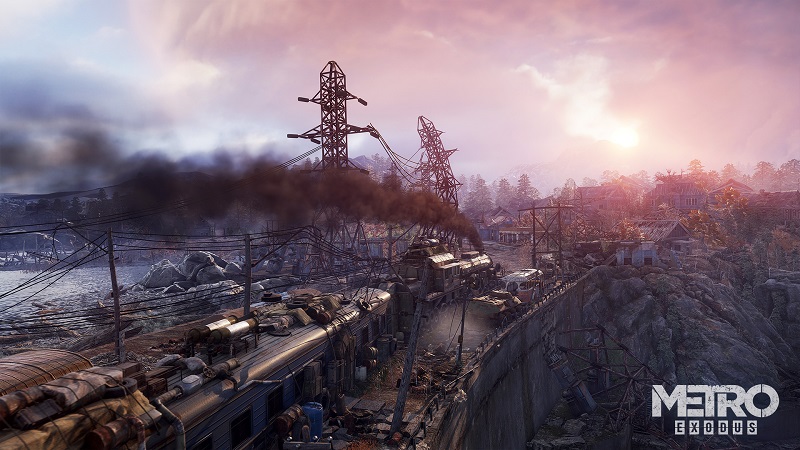 Metro Exodus rocked E3 earlier this week and remains one of the events highlights for me. Developer 4A Games' Metro series is simply fantastic and deserves more recognition — you wouldn't believe how many people watching the Xbox conference didn't realize Exodus was a Metro game until the title card appeared. With the third entry in the series, 4A is looking to expand the scope of the game's world but not for the sake of their storytelling. Speaking with PCGamesN, Metro Exodus executive producer Jon Block revealed that while the game offers "sandbox survival", linear storytelling is still vital to the franchise.
"First and foremost we're not moving away from the classic linear Metro gameplay," Bloch told PCGamesN. "We still have that, but what what we're doing with this new gameplay is more like sandbox survival."
"There's large levels that offer a lot more freedom, they're non-linear, but we will have a story wrapped into them," Bloch explained. "So the story will carry through across the non-linear and linear levels."
The Metro series has done a fine job engaging players with its bleak, post-apocalyptic Russian setting and story, so it's great that the team won't stray too far from their strengths. Offering hub-like areas sounds like a fine way to gracefully evolve the experience. Metro Exodus is due for release in 2018 for Xbox One, PlayStation 4, and PC.