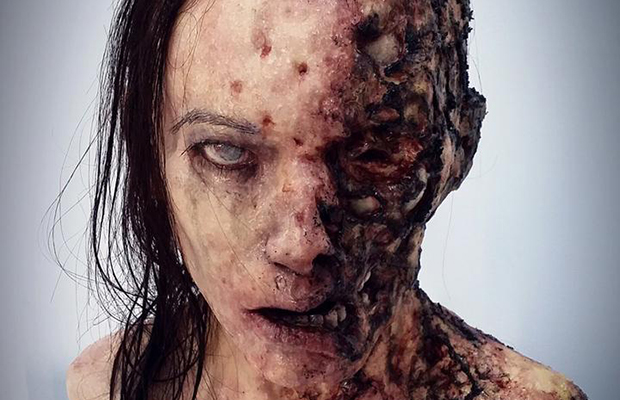 Zombies play a huge role in my life. I published a book about a troubled couple trying to survive the zombie apocalypse, and I've watched/read/played countless movies/books,comics/games dealing with those walking piles of rotting flesh. Having said that, I consider myself fully capable of surviving a zombie apocalypse scenario. But when it comes to zombies and VR. Well…then I have to rethink everything, and probably get an extra pair of pants.
To complement their just-announced StarVR (a new head-mounted VR display that promises to deliver the widest field of view in any VR hardware), Starbeeze Studios has shown off Overkill's The Walking Dead: The VR Experience to E3 showgoers.
In it you play as a wheelchair-bound survivor in a zombie infested hospital. You have others at your side, but that still doesn't make things easier. In the available demo, your character is pushed along on their chair through the halls of the hospital, making it an on-rails horror experience. Eventually you do obtain a shotgun; those playing the demo actually received a fake shotgun to wield, too, which was then recognized in-game.
When it releases, the game will also be compatible with other VR hardware. This project is also separate from Overkill's other The Walking Dead game, which is a co-op first-person shooter. Check out the trailer for The VR Experience below!
[Source]