Dutch DLC Launches for Predator: Hunting Grounds
The day has come and the new Predator: Hunting Grounds Dutch DLC is finally here! A free update to the game was released on May 26th that included a new patch and debriefing tapes narrated by Arnold Schwarzenegger detailing what Major Alan "Dutch" Schaefer has been up to since the events of the first film. New paid DLC was also released featuring Dutch as a playable character in the game in the form of a premium Fireteam skin.
In a recent post on PlayStation.Blog, Chief Creative Officer at Illfonic, Jared Gerritzen talked about how they updated the legendary character and incorporated his 38 year-long history into the game:
We decided the best method for delivering this story would be in recordings that Dutch would have made over time, similar to Jake Busey for the Sean Keyes character. The difference is that these recordings will unlock as you rank up and you will have access to them when you hit those various levels, versus finding them in game and needing to earn the right to keep them and listen to them later. You will get to hear Arnold, as Dutch, tell you where he has been and what he has been up to over the years!
Gerritzen went on to detail the new features found in the paid DLC:
We were able to make Dutch a playable character for the game, which makes this DLC so exciting for me, and the whole team. Players will get special gameplay lines delivered from Dutch when you play as his Fireteam character. These only come with the DLC purchase.

Purchasing the Dutch DLC will also get you early access to his QR5 and his knife, these are new weapons that are coming to the game. These weapons won't be available to other gamers until later in June. These unique weapons have been used by Dutch over the years while on the hunt for Predators. The QR5, Hammerhead, is a new weapon to the universe. It is a fully automatic assault rifle equipped with an underbarrel grenade launcher. The knife is a custom blade, taken from the gauntlet of a slain Predator and repurposed as a human weapon. Use this arsenal and play as the one and only Dutch on his mission to hunt down and kill the species who wiped out his team.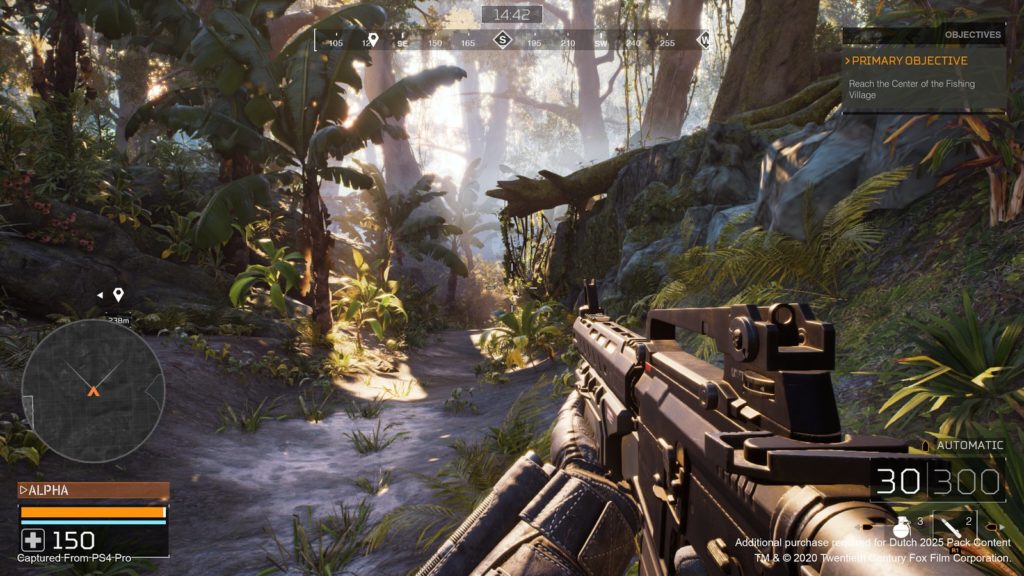 I was beyond excited when this new DLC was first announced and after playing it, I can honestly say that I was not disappointed. Since it released, I've played about a dozen matches – all as Dutch – and have been having the time of my life! Illfonic really nailed the look and feel of the character. Having Arnold yelling out commands and spouting lines as Dutch lends the game a weight, energy and authenticity that is indescribably empowering and satisfying. His inclusion may seem like a minor addition to some, but for me, it completely changes the whole experience.
For those interested, you can also check out Predator: Stalking Shadows, a newly released prequel novel that expands on the story laid out in the OWLF tapes from the game and helps flesh out the time between Predator 2 and Hunting Grounds (also available as an audiobook). While the book follows a new main character, it also gives more insight into Dutch's history following the events of the infamous 1987 incident at Val Verde. I'm about two chapters into the audiobook version right now and am really enjoying it. Both the novel and the game are creatively tying the events of the first two movies together and bringing back Dutch's character in a very cool and compelling way.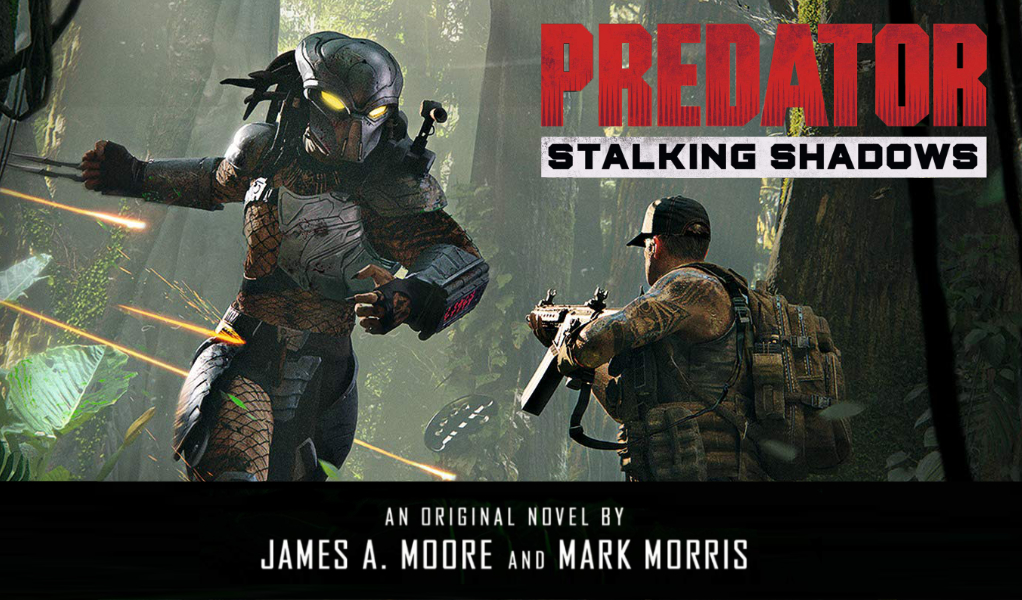 An action-packed prequel to the new IllFonic video game PREDATOR: HUNTING GROUNDS
For fans of the original movie and characters, we've found ourselves with an embarrassment of riches these last couple of days. I invite anyone with even a passing interest in Predator: Hunting Grounds to give it a shot, you won't regret it. It successfully replicates the experience from the first movie of being hunted and matches the same raw, gritty tone. There's nothing like the tension you feel when you're running through the jungle and hear the Predator's trademark clicking sounds in the trees above you.
Now that Arnold's back as Dutch, you have no reason not to play (and I have no reason to ever play as another Fireteam member ever again). So light up your stogie, crank up "Long Tall Sally" and strap this new DLC on your sore ass, Blain!
Check out the Dutch 2025 DLC Pack trailer below: