Fall Guys X Doom Eternal Crossover Teased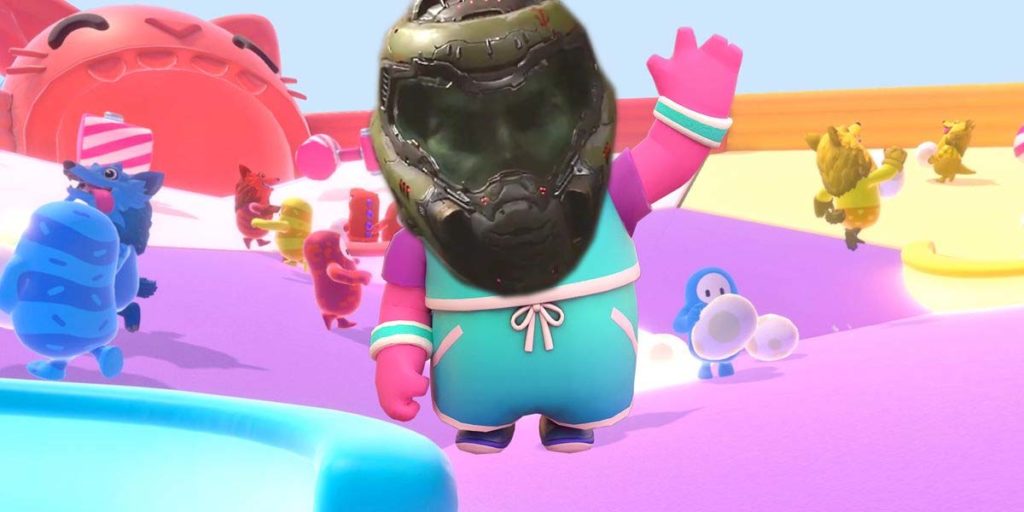 An upcoming crossover event between Doom Eternal and Fall Guys has recently been teased on Twitter. Nothing seems impossible in this strange timeline we've found ourselves in this year, so it shouldn't really come as a surprise that these two massively popular games have just announced an upcoming crossover event.
It looks like we will be getting a Doom Slayer skin in Fall Guys, as a first teaser image shows. I, for one, wouldn't mind getting a bean-themed Slayer outfit for Doom Eternal either.
Here's a screenshot of the mysterious conversation between the two games' social media outfits for your enjoyment.
Bethesda recently revealed that Doom Eternal will be a digital-only release for the Switch, and is scheduled to drop on December 8th, 2020. Hopefully Switch players can also look forward to enjoying some bean-flavored fun in the future.
We will, of course, be keeping our eyes open for further developments on this collaboration and update you when we know more.