Doom: Annihilation Out 10/1/19, Check out that Box Art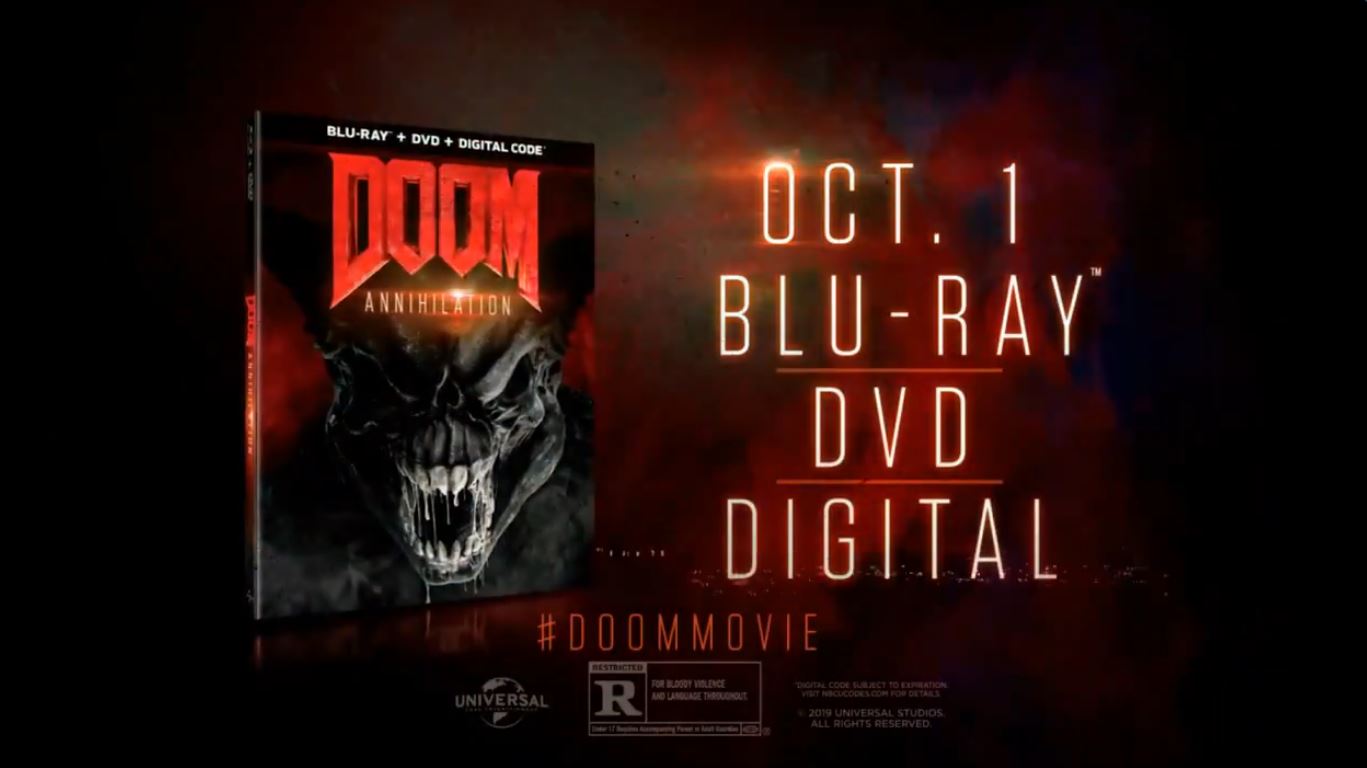 We've been covering the dribble of information regarding the new Doom movie, Doom: Annihilation since it was inexplicably revealed by one of the actors on Twitter. Since then the marketing has been pretty uh… terrible looking, Bethesda officially disavowed the film, and then the trailer itself disappearing from the original channel it was posted to. Well, it finally has a release date — October 1st, a little over two months away, direct to DVD, BluRay, and digital. Check out that box art, yo.
You're gonna want to own Doom: Annihilation on October 1st. Stay tuned for an exclusive clip next week #DoomMovie Pre-order it on Blu-ray, DVD & Digital now: https://t.co/dHjASkxXv7 ?? pic.twitter.com/DUAc3q051H

— Doom Movie (@DoomMovie) July 15, 2019
So yeah, we're really looking forward to Doom here, well at least I am. My fingers are crossed we can land a few copies to watch for our Patreon Commentary show, so as to complete the series thus far with the previous film. Despite all evidence to the contrary, Doom: Annihilation isn't actually a sequel to the 2005 Doom, just a movie that looks exactly like it. It'll be interesting to see if anyone remembers it with Doom: Eternal releasing just a month and a half later, but maybe that was the point? Use the hype surrounding pre-release for Eternal to get more viewers for this? Let's face it, this film most likely only exists as a joint combination of Universal retaining the rights (as opposed to them defaulting to Bethesda again) and trying to make as quick a buck as possible off the back of the game series sudden popularity again.
Regardless, you can be sure that I'm gonna give this film a review. I can't wait.
Update: Full box art has been revealed, show off in a Bloody Disgusting post regarding this same topic. They're way more excited than we are, so I can't wait to see what they think!