Demon Pit Demo Now Available On Steam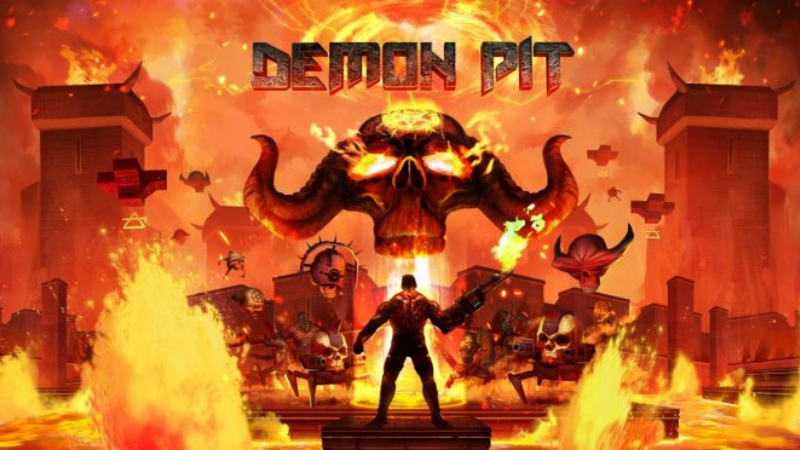 Publisher Digerati has released a demo version for Psychic Software and DoomCube's Demon Pit on Steam.
This demo allows you to fight six waves of enemies while you have access to weapons like a machine gun, a shotgun, and you can make use of a soul grapple. You will have about 5 minutes to overcome these waves of demons. Although the demo is short, it offers a good overview of what to expect. Thus, you will see the arena change with each wave and you can and must use the grapple with skill.
In the full game, there are 10 types of enemies, and you can use 7 types of weapons. You can also use a soul grapple to move quickly on the field. As a reminder, the title promises to be a tribute to the FPS games of the 1990s, with Doom topping the list.
Arise Demon Hunter. It is time. The years you spent slaughtering demon-kind in the mortal world did little to cleanse your soul. Your sins have been laid bare and you have been judged. You are damned for eternity.
Here are some key features of the game:
Battle 10 types of hideous hell spawn.
Repel the demon horde with 7 varied weapons.
Use your soul grapple to traverse the arena quickly and avoid the oncoming legion.
Master movement to survive the changing environment and its hazards.
Constantly kill to keep your multiplier alive and compete for leaderboard immortalities
Demon Pit will release in late October 2019 for PC (Steam), PS4, Xbox One, and Nintendo Switch.