Deceit Super Sweepstakes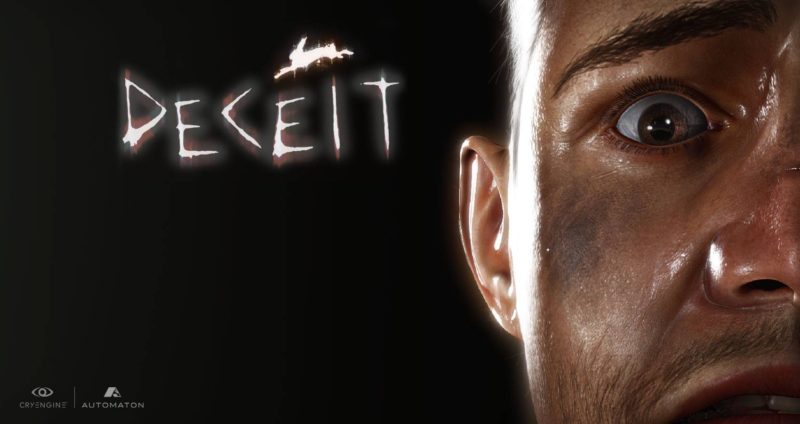 How many times have we lamented the lack of good multiplayer horror games? Well, lament no more. Deceit is here to fill the gap, at least for now. Deceit takes five players, plunks them down into an asylum, and tells you to work together to escape. Oh, but be careful; a couple of your players have been infected and will sabotage your efforts to escape. Who is infected? It's up to you to find out, but be sure you don't turn on your uninfected allies! Hell is a scary place to be alone with the infected.
We've got ten codes to giveaway via Gleam for Deceit. The game is Windows 7+ only, so apologies to our Mac and Linux friends. We'll get you some cool stuff eventually. Windows kids, you know the drill by now: Do each action for one entry apiece, and we'll announce the winners in the widget when it's over.