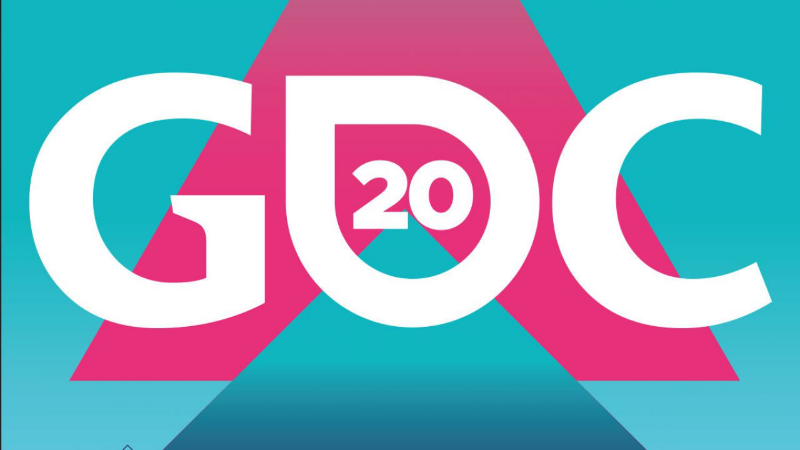 We're at the beginning of the year, which means that a new Game Developers Conference will take place very soon. As you know, this means that a new edition of the Game Developers Choice Awards is very close, and today they revealed the nominees for the best of the year.
This year, the game on the list of nominees that stands out the most is nothing more and nothing less than Death Stranding, as it appears in 7 of the 10 categories. This is one of the games with the most nominations. Something similar happened last year when Red Dead Redemption 2 had the same number of nominations. Game of the Year may go to Death Stranding, but there are also a number of other competing titles like Sekiro: Shadows Die Twice, Untitled Goose Game, Control, and Outer Wilds.
The Game Choice Awards are in charge of the International Choice Awards Network, a group made up of video game industry developers. They also choose all the nominations for this event. In other words, it's not possible for the public to nominate or vote for the games.
Without further ado, we present the list of nominees below.
BEST AUDIO
Death Stranding (Kojima Productions/Sony Interactive Entertainment)
Sayonara Wild Hearts (Simogo/Annapurna Interactive)
Control (Remedy Entertainment/505 Games)
Untitled Goose Game (House House/Panic)
Call of Duty: Modern Warfare (Infinity Ward/Activision)
BEST DEBUT
ZA/UM (Disco Elysium)
Mobius Digital(Outer Wilds)
William Chyr Studios(Manifold Garden)
Foam Sword Games (Knights and Bikes)
Chance Agency (Neo Cab)
BEST DESIGN
Baba Is You (Hempuli)
Outer Wilds (Mobius Digital/Annapurna Interactive)
Death Stranding (Kojima Productions/Sony Interactive Entertainment)
Sekiro: Shadows Die Twice (FromSoftware/Activision Publishing, FromSoftware)
Untitled Goose Game (House House/Panic)
INNOVATION AWARD
Untitled Goose Game (House House/Panic)
Disco Elysium (ZA/UM)
Baba Is You (Hempuli)
Death Stranding (Kojima Productions/Sony Interactive Entertainment)
Outer Wilds (Mobius Digital/Annapurna Interactive)
BEST MOBILE GAME
Sayonara Wild Hearts (Simogo/Annapurna Interactive)
What the Golf? (Triband Productions/The Label Limited)
Grindstone (Capybara Games)
Sky: Children of the Light (thatgamecompany)
Call of Duty: Mobile (TiMi Studios/Activision)
BEST NARRATIVE
Disco Elysium (ZA/UM)
Control (Remedy Entertainment/505 Games)
Death Stranding (Kojima Productions/Sony Interactive Entertainment)
The Outer Worlds (Obsidian Entertainment/Private Division)
Outer Wilds (Mobius Digital/Annapurna Interactive)
BEST TECHNOLOGY
Death Stranding (Kojima Productions/Sony Interactive Entertainment)
Control (Remedy Entertainment/505 Games)
Call of Duty: Modern Warfare (Infinity Ward/Activision)
Apex Legends (Respawn Entertainment/Electronic Arts)
Noita (Nolla Games)
BEST VISUAL ART
Control (Remedy Entertainment/505 Games)
Death Stranding (Kojima Productions/Sony Interactive Entertainment)
Sekiro: Shadows Die Twice (FromSoftware/Activision)
Sayonara Wild Hearts (Simogo/Annapurna Interactive)
Disco Elysium (ZA/UM)
BEST VR/AR GAME
Vader Immortal (ILMxLAB/Disney)
Blood & Truth (SCEE Studio London/Sony Interactive Entertainment)
Asgard's Wrath (Sanzaru Games/Oculus Studios)
Boneworks (Stress Level Zero)
Pistol Whip (Cloudhead Games)
GAME OF THE YEAR
Death Stranding (Kojima Productions/Sony Interactive Entertainment)
Control (Remedy Entertainment/505 Games)
Sekiro: Shadows Die Twice (FromSoftware/Activision)
Untitled Goose Game (House House/Panic)
Outer Wilds (Mobius Digital/Annapurna Interactive)
[Source]