Deadly Premonition collectibles brought to life
You may know Whitney; she's on our podcast a lot. You might know that she's a bit of a Silent Hill fanatic. But did you know she's also crazy over Deadly Premonition? Well, she is.
Over on Whitney's Deadly Premonition site, Welcome to Greenvale, she has posted numerous screenshots of her custom made Deadly Premonition trading cards which come straight from the game. The cards are collectibles within the game, and she has brought them to life by taking the images of them with a capture device, retyping text, and tweaking the image quality.
I have to say, they look fantastic. Of course she can't sell these, but she plans to contest off another set in the near future. If you're a fan of the game, definitely check these cards out. I might have to threaten her for a set myself.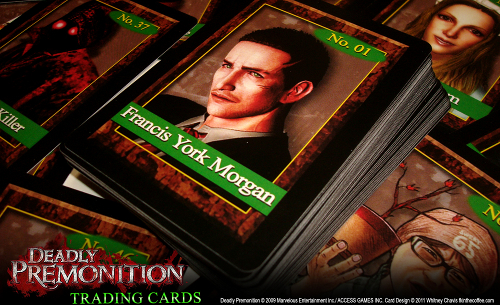 [Source]