Dead Space Series Writer Teases 'Big' Game Reveal for PS5 Stream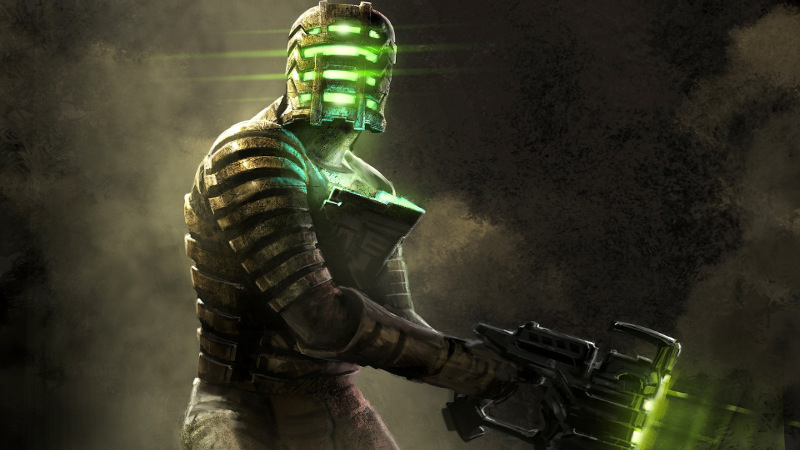 So we've all been very excited over here at Rely on Horror for the upcoming PlayStation 5 stream, which will be showing off a first look at the console's new titles. The event is shrouded in mystery, and as such we can only speculate as to what could be shown there. The most obvious one is Resident Evil 8, less so the chance of the rumored new Silent Hill, and even less so anything related whatsoever to the Dead Space franchise — yet here we are.
Anthony Johnston, one of the co-writers who worked on the original 2008 Dead Space (and subsequently wrote the majority of the franchise's spin-offs as well as Dead Space 3), dropped a pretty insane teaser yesterday afternoon via Twitter:
As some of you know, I've been working on a big videogame for almost 2 years now.

In totally unrelated news, you should all watch the PS5 launch event on Thursday.

🧐

— Antony Johnston (@AntonyJohnston) June 9, 2020
Hint: you play a character having a really bad time https://t.co/yVvUwZVdS2

— Antony Johnston (@AntonyJohnston) June 10, 2020
Now to be completely clear: This doesn't necessarily mean it has anything to do with Dead Space. The quote "you play a character having a really bad time" is just vague enough to mean anything. Johnston's last lead writer credit was on 2012's ZombiU, another game that could easily fit that description. He has worked on other projects since, including Middle Earth: Shadow of Mordor (where he wrote dialogue for the Nemesis system characters).
One thing that does give pause to the idea that a new Dead Space could be announced during the PlayStation 5 stream is that EA has their own game announcement stream coming up on the 18th. It isn't out of the question that Dead Space would be shown off elsewhere, but the series has traditionally been shown off during EA press events. We're hoping that maybe Sony wanted it for themselves while EA rambles on about some mobile game or something, but it's best to keep those hopes in check.
We'll keep you updated, it does seem very likely that it could be a horror game at the very least. The PlayStation 5 stream is coming this Thursday, so get ready friends!
[Source]