Dead Rising: Endgame, Sequel To Dead Rising: Watchtower, Officially Announced
I'm really very quite pleased by this news.
I loved Dead Rising: Watchtower, the 2015 Crackle original film that was both a great live-action interpretation of the weird, cartoonish and gory world of Capcom's awesome zombie series, but was also a great in-canon story that bridges the gap between Dead Rising 2 and 3. Considering the kind of drek most video game movies end up being (including the original Dead Rising film, Dead Rising Sun, which is an unwatchable Japanese movie that came with the collector's edition of Dead Rising 2), Watchtower was both surprisingly competent and genuinely thrilling.
Announced via Dead Rising's official Facebook page, Dead Rising: Endgame is due out on Crackle sometime this summer, and will bring back Frank West wanna be reporter Chase Carter, as he investigates a zombie outbreak in the fictional city of East Mission City. Joining the cast is the awesome Billy Zane (Titanic, The Phantom, which yes, I've actually seen and love) as a "handsome" scientist hired by the government to find a cure for the infection– but is also described as being "cruel", and Jessica Harmon from iZombie playing a reporter named Jill (Resident Evil reference?) who joins Chase and his crew.
Even more exciting is that Dead Rising 2′s hero Chuck Greene portrayed by Victor Webster will be joining the fun this time around instead of Rob Riggle's Frank West. My fingers are crossed that it turns out to be just as good as the previous film, and here's hoping that maybe (since these films are canon to the games) that we'll get some hints as to where the as-yet-to-be-announced (but absolutely inevitable) Dead Rising 4 will be going. You can check out the official poster below, and we'll keep you updated as more news comes out!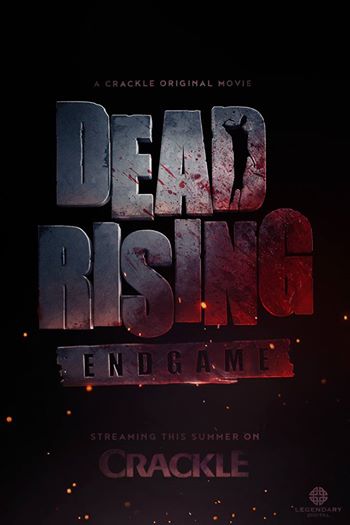 [Source]