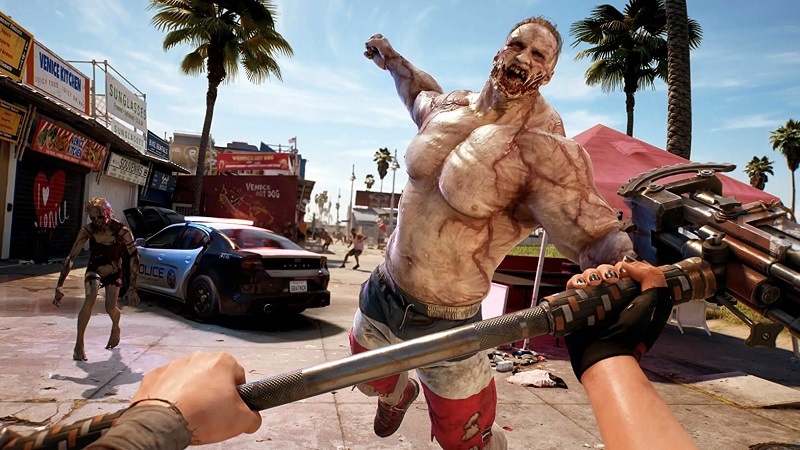 Fans have been waiting roughly a decade for Dead Island 2 to come out, but now we have just that little bit longer until it finally drops. It's been a tumultuous journey for the zombie sequel, going from studio to studio before publisher Deep Silver finally handed the project over to Dambuster Studios, a development team it helped set up.
Originally scheduled to release on February 3, 2023, a post on the official Twitter page says Dead Island 2 will now come out on April 28, about 12 weeks after the initial launch day. There doesn't seem to be a major reason for the delay other than the studio saying it wants to finish polishing the game to make it something it would be "proud to launch." Of course, some of you will be frustrated that it's been pushed back, but given that a lot of people have been waiting literally years, three extra months shouldn't hurt too much.
The delay is just 12 short weeks and development is on the final straight now. The new release date for Dead Island 2 will be April 28th 2023.#DeadIsland #SeeYouInHELLA pic.twitter.com/Vf1NARTECo

— Dead Island (@deadislandgame) November 17, 2022
The tweet also says there will be a new trailer and gameplay footage at some point while everyone waits. At Gamescom this year, Dead Island 2 was re-revealed with a rather amusing trailer. This teaser was the antithesis of the one released for the first Dead Island game, which was a lot more harrowing and emotional. It's just a shame the actual release didn't quite live up to expectations.
Whether the follow-up will be able to make up for the original game being somewhat lacking cannot be said at this stage. But no doubt many of you are excited. In the meantime, you can check out the Dead Island 2 announcement trailer below.