Dead By Daylight Update Lets You Control Two Killers At Once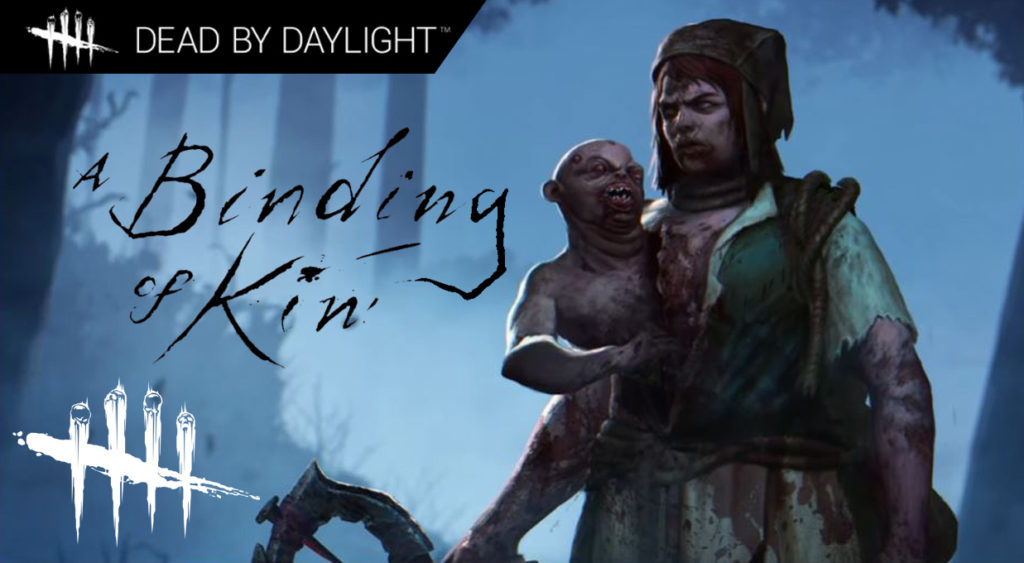 Recently, Behavior Interactive dropped a trailer for the next chapter in Dead by Daylight dubbed, A Binding of Kin. As usual, the update adds a new killer and survivor, both shown in the new video.
The new survivor is Élodie Beaumont; a woman who has spent years investigating the disappearance of her parents, a quest that would lead to a run-in with The Twins. The new killers are the victims of complications during birth. Both Charlotte and Victor experienced physical abnormalities, namely that Victor found himself living in Charlotte's chest cavity. Victor eventually passed away after years of persecution but continued to reside within Charlotte's body.
One day, The Fog emerged and reincarnated Victor and dragged the two siblings to the Trial Grounds to hunt various survivors. During gameplay, players will find themselves switching control between Charolette and Victor, the latter of which effectively acts as a Left 4 Dead Jockey. You can get a better look at them in action as well as their two unique Moris here. Of course, the new Killer and Survivor are accompanied by three unique perks.
For the Twins, these perks are:
Hoarder:
You protect what little you have and are perceptive to those rummaging through your stockpiles.
Receive a loud noise notification when Survivors interact with a chest or when they pick up an item within 24 meters of your location.
The trial begins with up to 2 additional chests in the environment. The rarity of items found in all chests is decreased.
Oppression:
Life has been difficult for you, so you'll make it difficult for others.
When you damage a generator, up to 3 other random generators also begin regressing.
If the affected generators are being repaired, any Survivors repairing them receive a difficult Skill Check.
Oppression has a cooldown of 120 seconds.
Coup De Grace:
As the end nears, you go in for the kill.
Each time a generator is completed, Coup de Grace grows in power. Gain a token.
Consume one token to increase the distance of your next lunge attack by 60%.
Élodie Beaumont's new perks are:
Appraisal:
You have a careful eye that notices what many overlook.
Start the trial with 3 tokens. When a chest has already been opened, consume a token to search it for an item.
You unlock chests 80% faster.
Deception:
Your adventurous lifestyle requires moments of crafty misdirection.
Interacting with a locker while sprinting will trigger a loud noise notification at your location and cause you to leave no scratch marks for 3 seconds.
You no longer enter lockers while sprinting and while this perk is active.
Power Struggle:
You've never given up and you're not about to start now.
While being carried by The Killer, reaching 25% progress activates Power Struggle. While Power Struggle is active, you can drop a nearby pallet to Stun The Killer.
Power Struggle is deactivated when it triggers successfully.
At the moment, the DLC isn't publicly available for purchase. It can only be accessed through the Player Test Build available as a Steam Beta. Unfortunately, this means Dead by Daylight players on next-generation consoles will have to wait. In the meantime, you can see the full patch notes here, or if you play on PC, you can learn how to opt into the PTB. It is worth mentioning that this update will include visual updates for both the Mount Ormond Resort and Autohaven Wreckers maps as well as some bug fixes.
You can see the trailer for A Binding of Kin below. Be sure to read our review of the previous Dead by Daylight update as well.