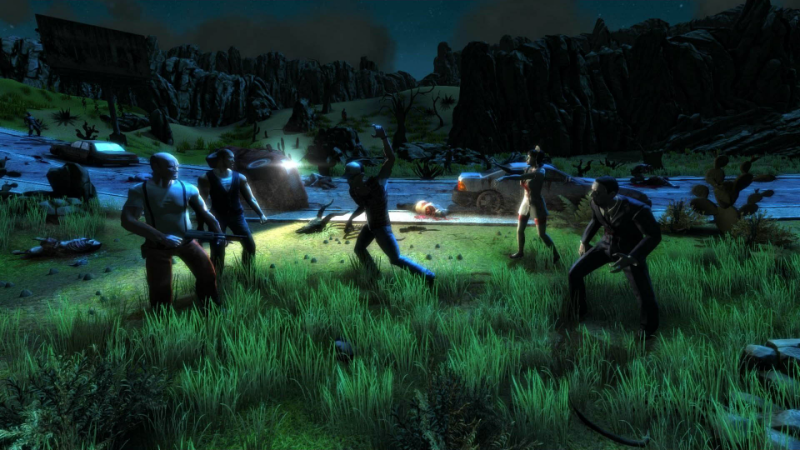 Three years after its PC release, Dead Age has finally hit the PlayStation 4. The turn-based game set in a zombie-dominated, post-apocalyptic world is now available on both the US and European PlayStation Stores for $14.99 and £12.99 respectively. For now, there is no confirmation if they will release the title in other stores.
Dead Age was developed by Silent Dreams, known for other titles such as Grotesque Tactics and Holy Avatar vs Maidens of the Dead. The game is a rogue-lite RPG in which players must coordinate the actions of survivors to fulfill certain missions. Each scenario is randomly generated, ensuring unique journeys and challenges. All in all, the game did pretty good on Steam, and at the time of writing has received a VERY POSITIVE overall rating, with a total of 2,989 votes.
Here's a short description of the game:
Survive the zombie apocalypse with turn-based combat and permanent death! Manage survivors, go on dangerous scavenging runs, build alliances, craft equipment, make difficult story-influencing decisions, defend your camp against undead hordes and experience non-linear rogue-lite elements. In addition, each new playthrough in this Indie Survival-RPG offers different random missions and survivors to meet.
With the release of Dead Age 2 slated for early 2020, now's the perfect time to catch up on the series. According to the developers, even if you haven't played the original, you'll still be able to get into the sequel without any difficulty.
Check out the Dead Age PlayStation 4 launch trailer below.