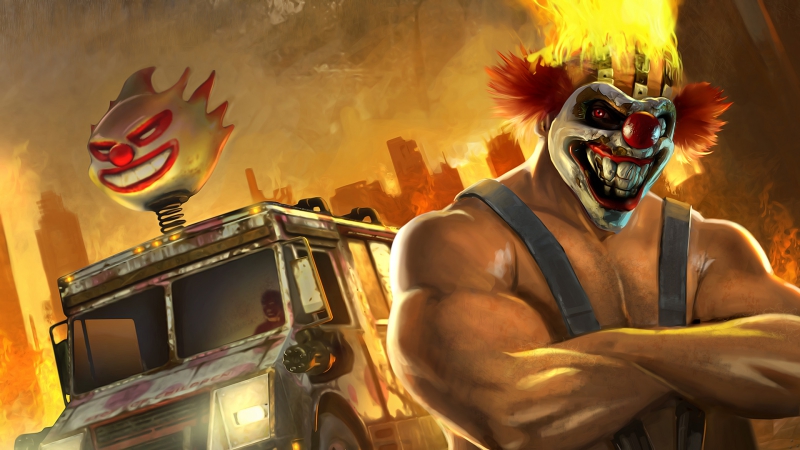 There's a certain subsection of game creators that have had a rough time transitioning through the industry in the last few years. Unreal and Gears of War creator Cliff Bleszinski tried to strike out on his own with the online multiplayer shooter Lawbreakers, which died on the vine in the wake of Overwatch's massive success. Similarly, David Jaffe, best known for directing the original God of War and co-creating the Twisted Metal franchise tried his hand at an online shooter with the abysmal Drawn to Death.
After Drawn to Death failed to gain any traction in a crowded online market, Jaffe's studio shut down, and he decided to spend some time away from the industry, occasionally streaming and chiming into industry gossip on Twitter. Though, according to a recent Tweet, he may be working on a new horror game.
As reported by Variety:
"I'm designing/writing something new these days," Jaffe wrote in a tweet on April 28. "It's a single player, horror game that is attempting something new with in-game storytelling and I am in love with it."
Jaffe further explained that he hasn't shown the game to anyone and thus has no backing for it yet.
So there's no word on what the game actually is, or if it will even see the light of day, but it's nice to hear Jaffe is working on something. Like Bleszinski, Jaffe has always seemed like a talented creator with design sensibilities somewhat stuck in the 1990s. However, for horror games that's not such a bad thing.
With a recent resurgence in low-poly and retro-themed horror helmed by talented creators like Puppet Combo and others, now might be the perfect time for David Jaffe's personal brand of 90's heavy-metal flair in a horror game. I guess only time will tell.