Darkness Bares its Teeth in Vampyr Launch Trailer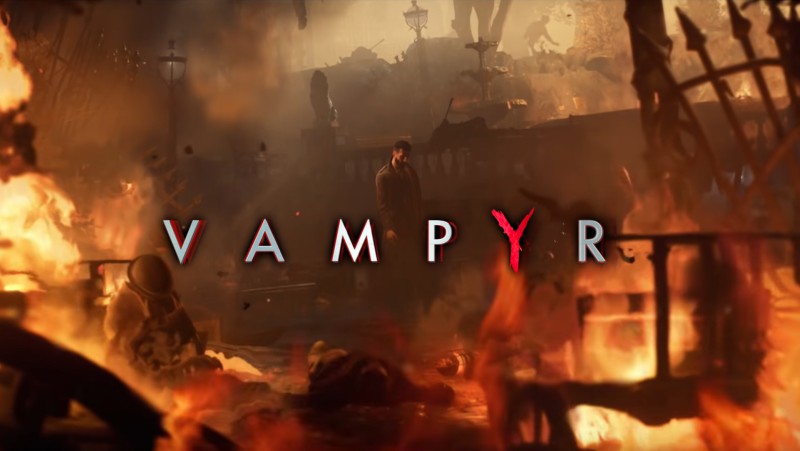 At last, the time has come. The battle between humanity and instinct, hunger and hurt, is at long last upon us. After what feels like centuries of announcements, footage, and behind the scenes vlogs, Vampyr releases next Tuesday, June 5th. To celebrate, DONTNOD has published a gritty new trailer. Enemies of all sorts ooze from the putrid streets of London. Doctor Jonathan Reid, newly turned vampire and recently returned from war, must find his place in this city he once called home. So much has changed, though, with a war raging at home just as devastating as the one he left behind. Vampires, hunters, and Spanish Flu have all converged to create a living hell.
This latest trailer revisits several places we've seen before and shows us a few moments that match up to still screens released some time ago. A rousing song plays in the background, indicative of the mood of London at the Witching Hour. Vampires and humans battle in the streets, with anti-vamp militia donning gas masks attacking vampires ranging from a silver Hulk lookalike to what appear to be werewolves. Nothing here is safe, it seems, and no one is to be trusted. Get ready to fight for your fragile humanity, and may luck be on your side.