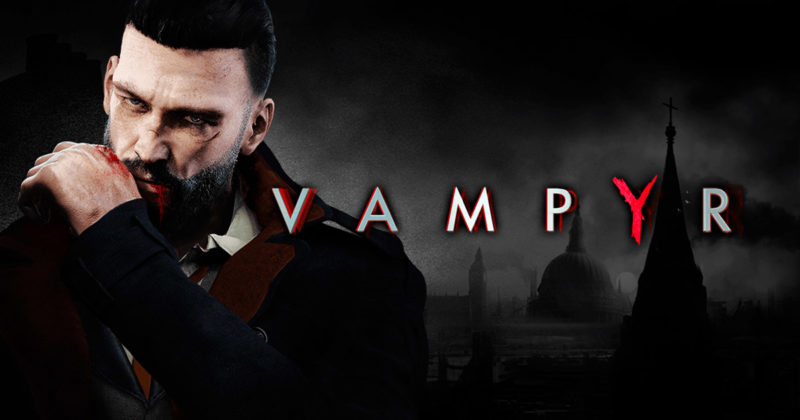 DONTNOD have released another entry in their Vampyr development video blog, and it is a beauty. Episode 2 focuses on the artistic choices that support the feel and setting of a new vampire in the war-torn, flu-stricken streets of London. From the four districts chosen to represent London, to the lighting and contours used to create specific feelings, every detail is meticulously placed. Whether meant to command attention, warn players of a character's motives, or foster suffocating isolation, every element of gameplay is constructed with intent.
This includes the music, which is showcased in the latter half of the video. Industrial music combines with haunting cello, played by Paris Ensemble InterContemporain soloist Eric-Mara Couturier. The resulting melodies create tension for combat, then slink back into the shadows as an unwelcome solitude returns. The episode wraps up with some gameplay, showcasing combat in the filthy alleys of old London. The combat looks smooth and well-rounded, much like the rest of the game thus far.
Another new episode will release Thursday, and I'm finding myself intrigued to see what else they will show. As far as marketing tactics go, this is a great choice for such an intricate game.